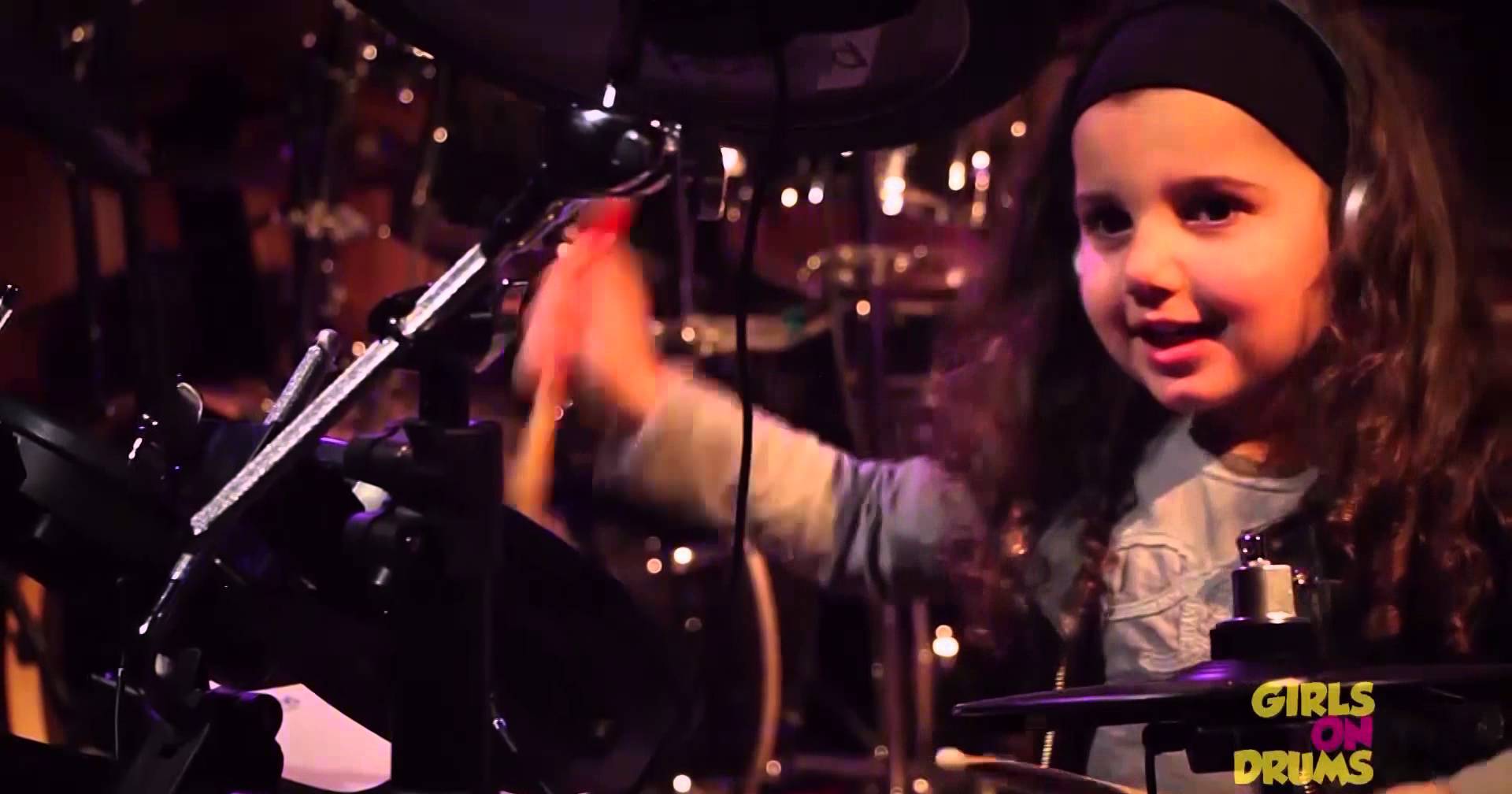 This little perfectionist's drum cover is collecting thousands likes and reposts, as she plays flawlessly through System Of A Down's 'Chop Suey'
November 30, 2015
What were your hobbies and typical pastime when you were 5 years old? I guess at best (if you have been a music fan since your childhood) you were playing toy drums, cheap keyboards or a plastic guitar. But while her peers play with their barbie dolls, Eduarda Henklein spends all her free time sharpening her skills on real drums. And as you'll see in the video below, she kills it hands down.
Eduarda's drum cover of System Of A Down's 'Chop Suey' was uploaded to Youtube in May but it's this week that the video has gone totally viral. The prodigy drummer has since turned 6 this year but she was only 5 when the video was filmed. Watch below as she professionally nails the whole track.
'Chop Suey', by the way, is not the easiest track to drum through as it has many tempo changes. But with Eduarda on drums it seems effortless. Henklein drums till the end of the sing flawlessly and, which is even more amazing, sings along to the lyrics of the song while doing the drumming task.
Watch the 5-year-old genius play System Of A Down's 'Chop Suey' (first video) and a newer video of her covering 'Toxicity'. It seems like System of a Down is the girl's #1 band in her playlist, doesn't it?
What do you think of the girl's skills? Leave us your comments below and stay tuned with Alterock Facebook and Twitter to never miss on the news about your favorite alternative music!