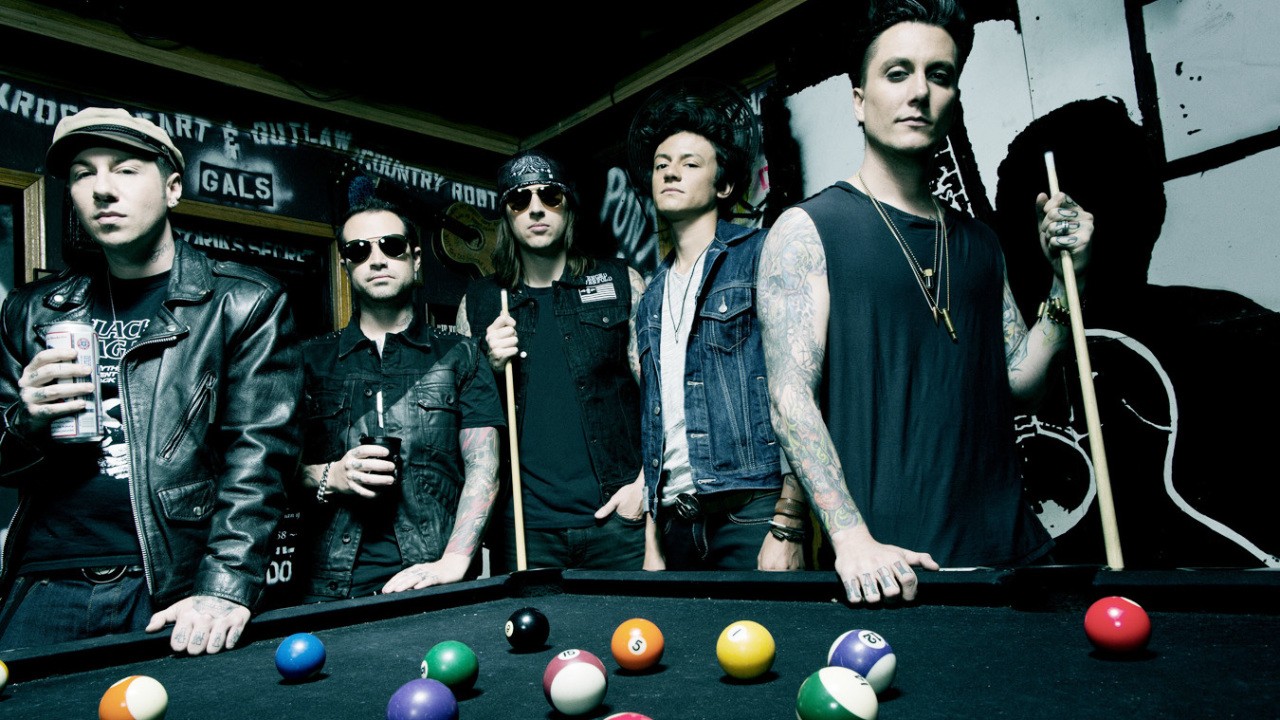 "I raised my hand to add a little punk rock flair to the vocals," says guitarist Zacky Vengeance of the cover
August 5, 2017
Avenged Sevenfold are big fans of making covers for the world's famous hits. Among the latest were the cover of Mr. Bungle's 'Retrovertigo' and a Mexican folk song 'Malaguña Salerosa'. These two covers were most recently followed by AX7's new song 'Dose', and now the band has dropped a fresh cover for Del Shannon's 1960s hit 'Runaway.'
How come A7X chose particularly this track to cover? "I've always loved 'Runaway' and the dark undertone hidden behind the upbeat doo-wop track," says guitarist Zacky Vengeance. "You can hear sincere anguish in his voice. I raised my hand to add a little punk rock flair to the vocals, have some fun, and give the fans a little something to talk about."
A7X's version of 'Runaway' features Vandals' guitarist Warren Fitzgerald and appears very different from the original because of the band's raw punk approach to the good old song. 'Runaway' also features A7X guitarist Zacky Vengeance on lead vocals for the first time. Give it a listen below!
All the three recent covers and the new song 'Dose' are part of the the expanded edition of the band's latest record The Stage as virtual bonus tracks. A7X vocalist M. Shadows explains why the band decided to add so many extra tracks to the album:
"When we decided to expand the album and add new tracks, everyone in the band chose a song that would be interesting to cover," . "Zacky came up with the idea of doing a punk rock version of the Del Shannon classic. While in the studio, Synyster brought up our old friend Warren Fitzgerald, saying it'd be great to have him play on the track and give the song the kind of reckless abandon he's known for with the Vandals."
A7X are currently on tour with Metallica right now, supported by A Day To Remember on certain dates. Be sure to check out the dates below to catch the band live. Be the first to leave your comments and stay tuned with AlteRock Facebook and Twitter to never miss on the news about your favorite alternative music!
Avenged Sevenfold 2017 Tour Dates:
08/04 – Phoenix, AZ @ University of Phoenix Stadium *
08/06 – San Diego, CA @ Petco Park *
08/09 – Seattle, WA @ CenturyLink Field *
08/11 – Salt Lake City, UT @ USANA Amphitheatre **
08/12 – Nampa, ID @ Ford Idaho Center Amphitheater **
08/14 – Vancouver, BC @ BC Place *
08/16 – Edmonton, AB @ Commonwealth Stadium *
* plus Metallica
** plus A Day To Remember