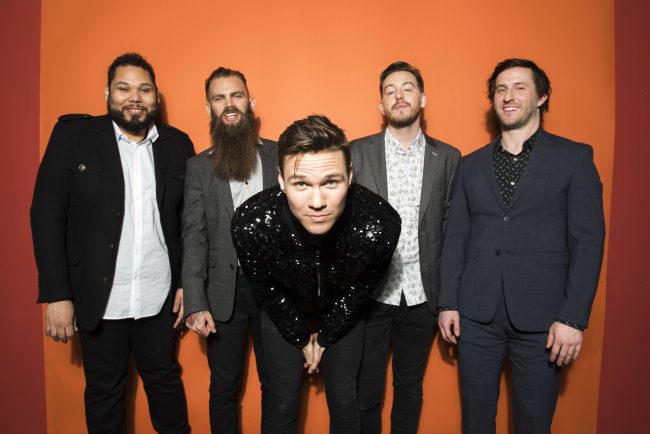 The band's fresh video continues their 'Robot With Human Hair' series
November 7, 2018
American mega-creative post-hardcore guys Dance Gavin Dance have just shared a new music video for their song 'Son Of Robot.' Directed by John Howe, the video is an animated clip, full of robots, which continues the band's so-called 'Robot With Human Hair' series of songs.
The highly energetic 'Son Of Robot' is the opening track for Dance Gavin Dance's latest record. Artificial Selection came out this past summer. Be sure to check out the new video for the track below:
Apart from 'Son Of Robot', the band has recently delighted fans with an impressive cover. The Sacramento musicians recorded their own version of 'Semi-Charmed Life' by Third Eye Blind, which is now available on all streaming platforms. If you happened to miss out on it, give it a listen below.
Dance Gavin Dance are currently criss-crossing the States with Underoath, Crown The Empire, and The Plot In You, so grab your tickets, if you still haven't. The U.S. tour in support of the new album is running November through December. It will wrap up with a show in Tampa, FL right on Valentine's Day, Dec 14. No surprise, the Florida show is already sold-out: what could be more romantic than taking your love to see your favorite band live?).
More: Watch Dance Gavin Dance's bewildering music video for 'Midnight Crusade'

Be sure to follow the latest news about your favorite bands with AlteRock website and join AlteRock Facebook and Twitter to stay tuned for rock and metal news.