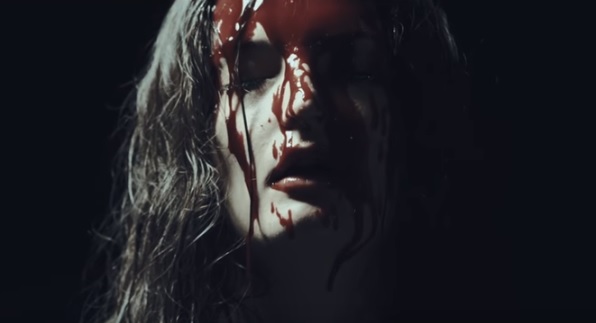 The band has shared a "purposely rough" video for 'Delirium', playing with the notion of sanity
July 22, 2016
Gothic metal upholders Lacuna Coil, who recently released their eighth studio effort, Delirium (May 27), have just unleashed a creepy music video for the title track of the album.
'Delirium' video is a challenge to watch from the first seconds, as we are shown repelling visuals of worms and other insects in a close-up. The following video rows are not bright or optimistic either: from unnerving visuals of patients in a mental clinic to the gloomy depiction of a person boxed up an isolated room to blood stains and notes on the wall. One really has to be a Lacuna Coil fan to sit through the tense video till the end.
Christina Scabbia shared the details of the shooting with Blabbermouth: "We filmed our parts for this video in one evening while we were on the U.S. tour this past May. We used a Go-Pro against a black backdrop and we wanted something that would be purposely rough, something that could remind some weird lost videos found after years and years."
The whole video edited together with the parts filmed by the director with an actress turned out as a very strange sort of a trip, where a girl tries to tight up memories and details together to try to find her sanity back, somehow. I really like some of the scenes as they reminded me some kind of Korean horror movies vibe and it is totally fitting the Delirium vibe and concept. It also leaves a lot to the imagination", the singer believes.
If you're ready to take it on, watch the tense'Delirium' music video below. Share your thoughts in the comments, and join Alterock Facebook and Twitter to stay tuned for rock and metal news.