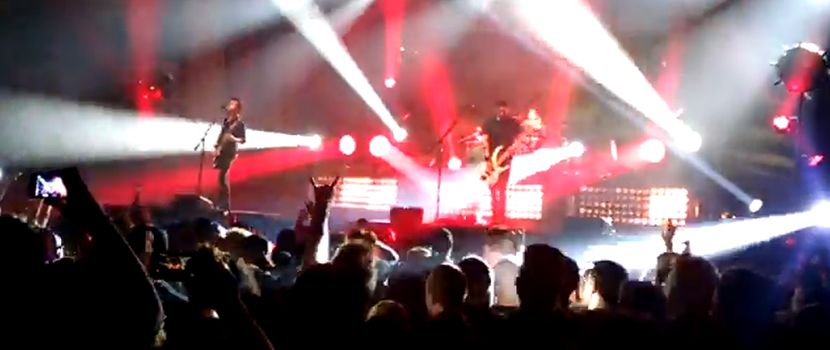 CHEVELLE had to cut their gig short when a 24-year-old Kyle Kirchoff fell from a restricted catwalk and got impaled in the chest
May 25, 2015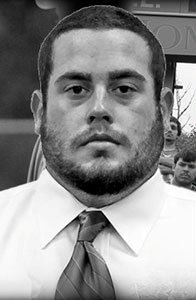 According to the report at Chicagotribune.com, 24-year-old Kyle Kirchhoff, who came to see Chavelle show, fell to his death from the catwalk on May 22. The gig took place at the Aragon Ballroom in Chicago, IL. The fan and his friends wandered off from the balcony into a door on that floor, where they found a way to the catwalk.
Kirchoff only fell from a small height of around 6-8 feet, but was impaled by two metal rods, on which he landed with his chest. He was later pronounced dead at Weiss Memorial Hospital. The metal objects were later reported to have been the pipes of an organ.
Chevelle had to cut their encore short after being informed of an injured fan. The musicians have now officially commented on the unfortunate passing:
Footage of the band leaving the stage from that show can be found below:
"To our fans, as you may or may not have heard, an extremely unfortunate event occurred at our show in Chicago Friday night.
We were asked by police to stop our set so that the authorities could tend to an injured fan. Once the severity of the accident was determined the authorities cleared out the venue to give them time to investigate. We want to thank our Chicago fans for their respect of the authorities and for understanding that these decisions made by the authorities were out of our control. We love our fans in Chicago and while there was no question that the show would be cut short in light of this tragic event, we will be sure to play for you all again as soon as possible.
We are deeply saddened by the passing of Chevelle fan Kyle Kirchhoff and at this time we ask that you all keep Kyle and his family in your thoughts and prayers…
S.P.D."
The show was the last one on Chevelle's co-headlining tour with the Used. Watch the footage of the band leaving the stage after the accident (below). What do you think of this unfortunate passing? Leave us your comments below and stay tuned with Alterock Facebook and Twitter to never miss on the news about your favourite alternative music!