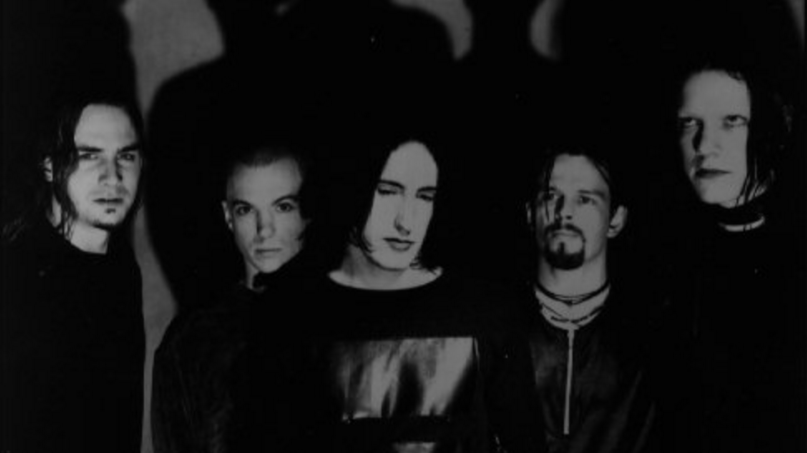 Woolley was part of Nine Inch Nails for four years and appeared in 'Wish' and 'March of the Pigs' videos
August 17, 2016
Nine Inch Nails' former keyboardist, James Woolley, has passed away at the age of 50.. The news was confirmed on Facebook by his ex-wife, Kate Van Buren, with whom Woolley raised three children. A cause of death has yet to be revealed.
Woolley spent four years as the member of NIN's touring line-up, and you might also remember him if you caught the band's legendary Woodstock show in 1994. And you definitely saw the keyboardist in the band's videos for 'Wish' and 'March of the Pigs.'
"James worked hard and played hard with NIN," wrote his wife. "He brought coolness to playing keyboards, which isn't as easy to do as playing guitar or drums."
Woolley's cooperation with NIN began in 1991 when he was Lee Mars's replacement on the group's Lollapalooza Tour. The musician took part in recording 1992's Broken EP and 1994's The Downward Spiral, despite the fact his name doesn't appear in the albums' credits.
Together with NIN, Woolley won a Grammy award for Best Metal Performance for NIN's 'Happiness in Slavery' compilation based on Woodstock '94.
Outside Trent Reznor's band, the keyboardist played in the project 2wo with Judas Priest frontman Rob Halford and collaborated with Marilyn Manson guitarist John 5.
AlteRock sends condolences to Woolley's family members, friends and fans.
Share your thoughts in the comments, and join Alterock Facebook to not miss further details on the musician's death cause.
https://www.youtube.com/watch?v=PL72Tyxe1rc