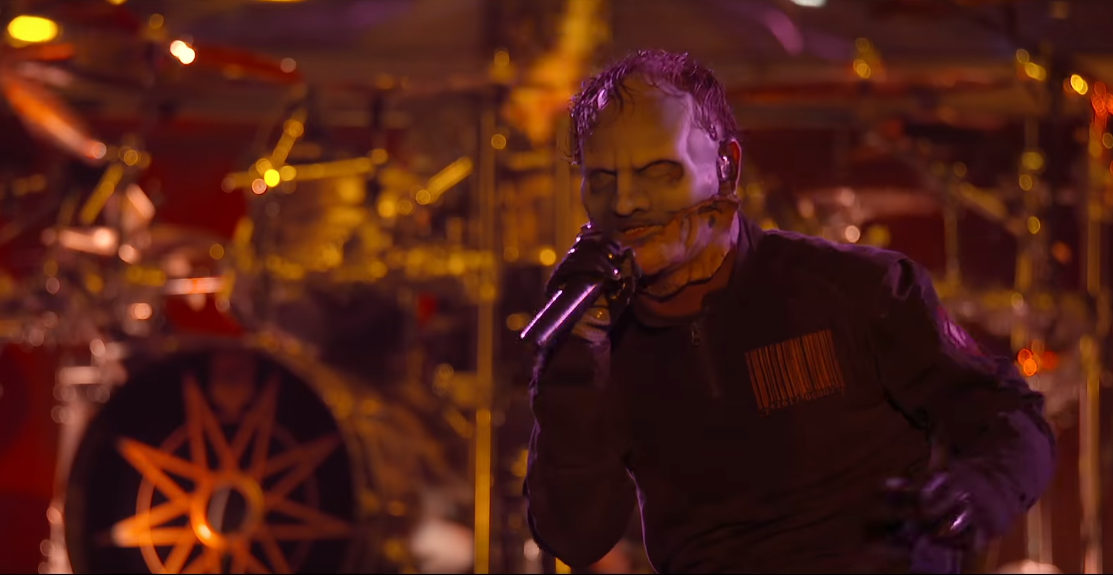 For those who haven't seen the documentary Day Of The Gusano, Slipknot have now shared 'Before I Forget' live video
April 12, 2018
Did you miss out on Slipknot's live release, Day Of The Gusano: Live In Mexico, which dropped last October? Then this masterfully edited and produced concert video for 'Before I Forget' is guaranteed to make your day. It is sheer pleasure to watch and lets you almost breathe in the tour energy of Corey Taylor and Co.
See 'Before I Forget' below: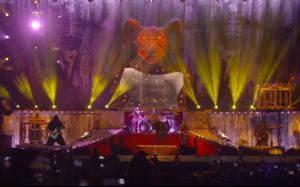 The documentary Day of The Gusano, which 'Before I Forget' is taken from, captures Knotfest Mexico City performances from Slipknot and delights with exquisite camera work and production. It celebrates the band's 20-year legacy and features songs from your favorite Slipknot albums. You can get Day Of The Gusano in any physical or digital format here.
As to what Slipknot are up to in 2018, you'll be happy to know the band has been working on their new album, which they're planning to release next year.
And if besides googling Corey Taylor, you also check out the news from other Slipknot members, then you're as excited as we are to hear Joey Jordison's band's new album, Repulsion For Humanity, this summer. The drummer's international band Sinsaenum is set to release the new record on August 10.
Guitarist Frederic Leclercq (Dragonforce) describes Repulsion For Humanity as "radical, violent, and angry," while Sean Zatorsky (ex-Chimaira, ex-Daath) puts the focus on the riffs (via Metal Injection):
"This is by far the heaviest, brutal, most amazing album I've ever been a part of. The riffs are so fucking sick that they inspired me to vocally do things I have never been able to do but always wanted to — literally. I held nothing back because the music held nothing back."
In the meantime, Sinsaenum are gearing up for their massive, first ever European tour. See the dates below and get your tickets at this location.
Listen: Stone Sour cover Iron Maiden's 'Running Free'
Be the first to leave your comments and stay tuned with AlteRock Facebook and Twitter to never miss on the news about your favorite alternative music!
Sinsaenum's 2018 European tour:
28.09.2018 St. Brieuc – La Citrouille (FR)
29.09.2018 Paris – tba (FR)
30.09.2018 Reims – La Cartonnerie (FR)
01.10.2018 Esch Sur Alzette – Kulturfabrik (LUX)
03.10.2018 Hamburg – Knust (GER)
04.10.2018 Hannover – Musikzentrum (GER)
05.10.2018 Berlin – Lido (GER)
06.10.2018 Warsaw – Proxima (PL)
07.10.2018 Prag – Futurum (CZ)
09.10.2018 München – Backstage (Werk) (GER)
10.10.2018 Budapest – Dürer Kert (HUN)
11.10.2018 Wien – Szene (AT)
12.10.2018 Zug – Galvanik (CH)
13.10.2018 Milan – Legend (IT)
14.10.2018 St. Ètienne – Le Fil (FR)
16.10.2018 Colmar – Grillen (FR)
17.10.2018 Stuttgart – ClubCANN (GER)
18.10.2018 Vosselaar – Biebob (BE)
19.10.2018 London – The Dome (UK)
20.10.2018 Amstelveen – P60 (NL)