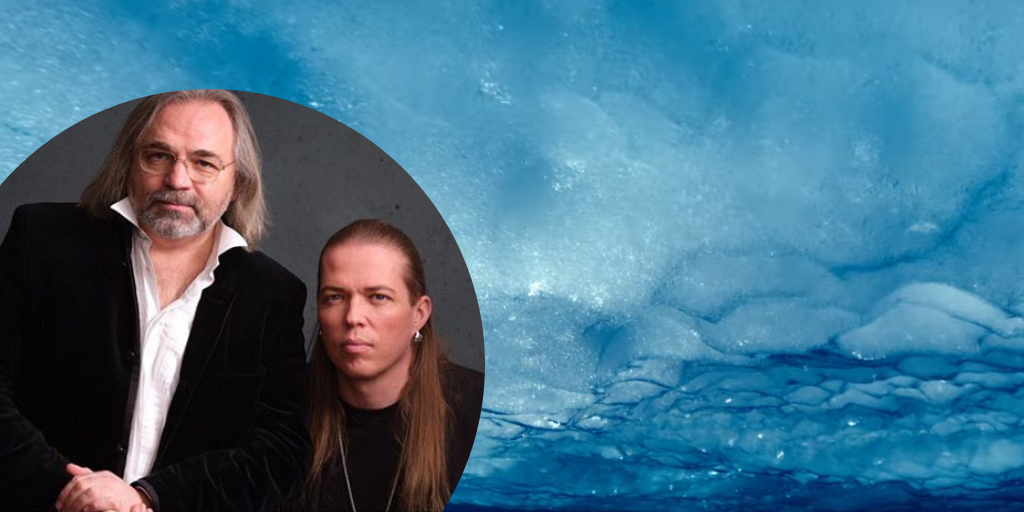 "When the icebergs are moving and crashing… it's not just beautiful, it's really really f–ing brutal", says Apocalyptica's cellist
March 2, 2019
Apocalyptica's Eicca Toppinen has recently written the music score to the visually arresting film Aquarela, coming to big screens soon. Directed by film artist Victor Kossakovsky, the picture pays tribute to water in all its forms and moods, with footage of unprecedented quality. The film was shot across several continents: Greenland, Venezuela, Siberia's Lake Baikal and the waters of the Atlantic.
But how come the director chose the powerful metal cello of Apocalyptica to be the voice of the rough ocean sequences? Well, it took Kossakovsky a lot of time and determination to arrive to this decision. Before the poetic director turned Toppinen, he listened to 272 UK composers in his search for the right soundtrack.
"Every time we were filming something, my team were screaming 'woah, heavy metal! That was heavy metal," explains Kossakovsky, who then flew to Toppinen's home in Helsinki to convince him to try and record music for the epic picture. "It was a shock, at first. No-one believed it. Eicca was immediately reacting to my ideas."
The Aquarela director and the cellist were on the same page from the start. Toppinen told The 730 Review he felt the director's music vision:
"I kind of understood what he's looking for. The pictures can be very beautiful, the movie can be seen in two ways. It's breathtaking, beautiful stuff, but Victor's point is to show the power, the energy of water, of nature. It needs to be rough and brutal, the same way he sees the water.

I like to write music that has a lot of brutal energy, but also an uplifting beauty. It's not just dirty. I think that's why Victor wanted me to do it. Many of the previous ones were a bit too sentimental. He doesn't want to have a National Geographic nature movie. When the icebergs are moving and crashing, for instance, these huge pieces of ice, it's not just beautiful, it's really really f–ing brutal."
Be sure to watch how glaciers, icebergs, mountainous waves and waterfalls become even more powerful to Apocalyptica's cello sounds in the official trailer, which just came out:
Aquarela is coming to screens soon, with reviews being as picturesque as the film itself. "The latest ravishing visual feast from Victor Kossakovsky, Russia's most poetic formalist filmmaker at the moment, Aquarela takes a deep dive into watery realms around the world, offering up an experience that can truly be described as immersive," writes Leslie Felperin, a film critic of Hollywood Reporter.
In the meantime, Apocalyptica has just finished a world tour and is gearing up to start working on their next album. On February 8, the band finally released 'Apocalyptica Plays Metallica By Four Cellos – A Live Performance' on Vinyl and DVD. One of the performances from it, 'The Unforgiven', also premiered on YouTube (see it below). The concert was recorded at the beautiful medieval Olavinlinna Castle, Savonlinna last summer.
Later this spring, May 6-31, Apocalyptica guys are heading on a US tour, followed by Finland's summer festivals, as well as a few August dates booked in Spain, the Czech Republic and Slovakia.
Be the first to leave your comments and stay tuned with AlteRock Facebook and Twitter to never miss on the news about your favorite alternative music!