«We were able to make a classic All Time Low album," state All Time Low about the new album
Not everyone knows but in some countries the Valentine's Day is not all-lovers-day but Friends' Day. My morning of Feb 14 began with an email from the taxi app offering a discount on this day if you tag a pet you like on the website of the pet shelter. The text in small font underneath suggested you to get a friend, that is to adopt a pet.
And it looks like All Time Low also chose to get a pet friend instead of crying a river over the recent breakups. Girls come and go but your loyal pet friend will delight you for years. The band has just released their second single and video from their new album Wake Up, Sunshine. The song is titled 'Sleeping In' — check it out below.
Unlike the video though, the song lyrics talk about sleeping in at your lover's place and hating to leave their place on a weekday to go to work in the morning:
Waste another day, another night, another weekend
We don't sleep, but we like sleeping in
Everyday's a holiday
We stay hot when it's cold outside, y'know
Haven't left your place in days
Postmates and dirty laundry
More: SIMPLE CREATURES dive into infomercial nightmare in new music video for 'Thanks, I Hate It'
All Time Low previously launched another track from the upcoming record, 'Some Kind Of Disaster'. Both songs are featured on Wake Up, Sunshine, their first album since 2017's Last Young Renegade.
The album is scheduled out April 3 on Fueled By Ramen and boasts collaborations with blackbear and the Band Camino. Vocalist Alex Gaskarth believes the new album sees the band going to basics, as they made it «under one roof».
«We got back to how we started," he says (via AltPress). "It had been a long time since the four of us made a record under one roof. That became a central theme. We've been a band for 17 years. Everybody brought something to the table. A lot of what you're hearing came from those magic moments together."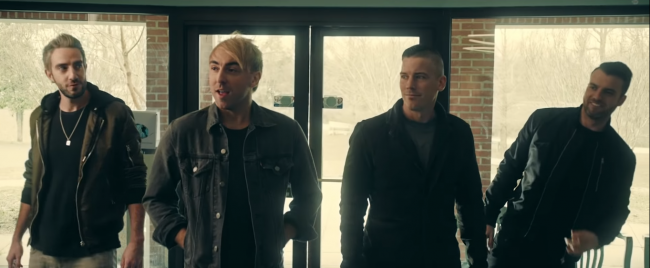 Stay tuned with us on AlteRock Facebook and AlteRock Twitter!
[Featured photos via YouTube]