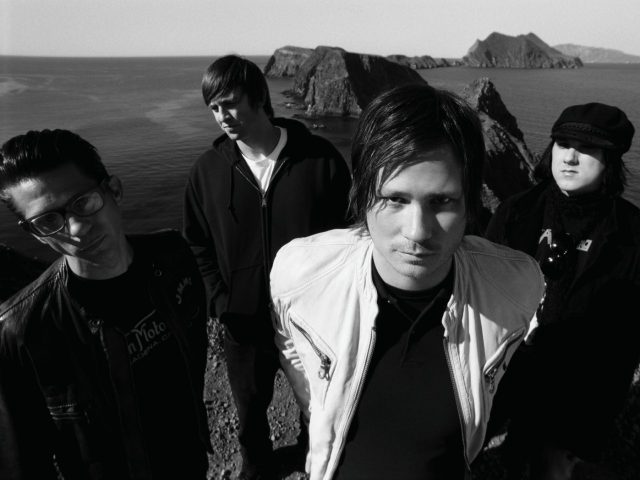 Something big from Angels & Airwaves is surely coming at the end of April…
April 25, 2019
Tom DeLonge & Co. like to build suspense around upcoming big announcements. His band Angels & Airwaves has posted a cryptic teaser on Twitter today, and all we can see is a blurry promo photo of the band with not-much-revealing caption, "Back before we were broken-hearted?"
But what draws attention instantly is the date in the teaser — 04-30, from which we can derive something big is expecting us on April 30. See the teaser for yourself below.
Back before we were broken-hearted?
04_30 pic.twitter.com/fVpggeNvmW

— Angels & Airwaves (@AVABandOfficial) April 25, 2019
Fans are now busy speculating what it the band could be hinting at. The prevailing opinion is either a single or an announcement of the whole new album on the horizon. Just about time! The band's previous record came out back in 2014, The Dream Walker.
Previously, as pointed out by Alternative Press, frontman Tom DeLonge posted on Instagram that Angels & Airwaves were doing some recording sessions, so it's quite safe to say April 30 will be all about the release of new music.
Also, a year ago, DeLonge asked fans in a teaser whether they liked the idea of Ilan Rubin, David Kennedy and Matt Wachter joining the forces for Angels & Airwaves' next album. But now that the blurry promo photo only features three faces, the question naturally arrives: who's in?
Whether it's a new song or album announcement coming soon, fans are extremely excited to hear something new from Angels & Airwaves. What about you? And were you a fan of Angels & Airwaves' previous album, The Dream Walker?
We can't wait to see your comments below! And if you still haven't, be sure to join AlteRock Facebook and Twitter to stay tuned for rock and metal news.