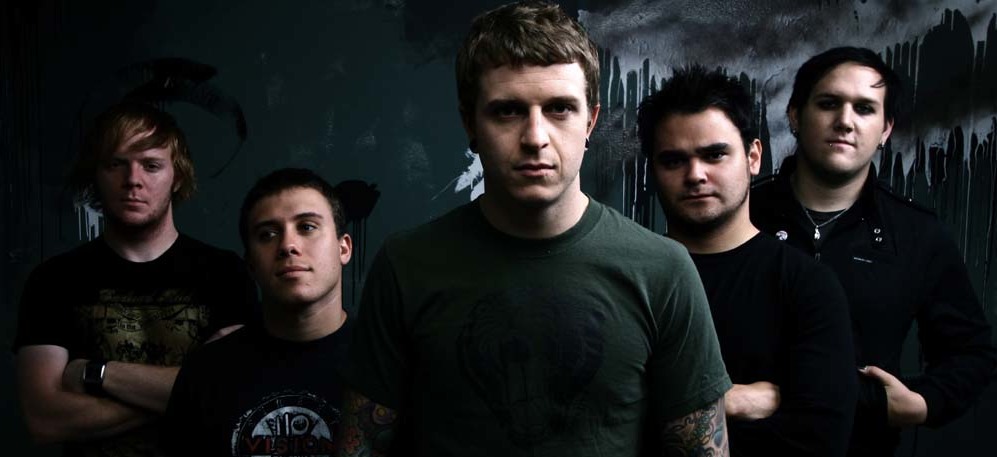 American band Atreyu is back on European stage since their lengthy hiatus, and they «are coming to crush it"
After their 3-year-long break, metalcore musicians from California have revealed the information about their European 2015 shows, marking their worldwide comeback. On July 1, 2014, Atreyu officially announced that they were back and busy with making new music, but previsouly this year the band has only made a stage appearance at Aftershock Festival on September 14 and took part in Slipknot's Knotfest in October.
At the end of this year and early next year the band is hitting the road with a short American/Australian tour, starting December 19 in Santa Ana, California. The first European 2015's one-off headline show will take place in London on April 29 next year. Then the band will go to Belgium to play Groezrock Festival on May 1. The group's frontman Alex Varlatzas has said of their long-awaited return: "It has been several years since we played in London or returned overseas for a big fun festival. There was a time when we were unsure if we would ever get these chances again. That time is now over, and we are coming to crush it!"
Supposedly, they will also present their sixth album at around the same time, according to TeamRock. Their next album will be the follow-up to 2009's Congregation Of The Damned, only this time the band is collaborating with the new label, Spinefarm, which, reportedly, gives the artists «more creative freedom».
Drummer and vocalist Brandon Saller recently described the album-to-be as their heaviest record to date: «It's a total reincarnation of my band. It's as heavy as can be – definitely a punch in the face for heavy music in general".
Atreyu's last release was a new free download track «So Others May Live» in September (listen below) .
Atreyu Tour Dates:
Dec 19                The Observatory / Santa Ana, CA
Dec 20               The Observatory / Santa Ana, CA
Feb 21, 2015     Soundwave Festival / Adelaide, Australia
Feb 22, 2015     Soundwave Festival / Melbourne, Australia
Feb 28, 2015     Soundwave Festival / Sydney, Australia
Mar 01, 2015     Soundwave Festival / Brisbane, Australia
Mar 20, 2015    South By So What Festival 2015 / Grand Prairie, TX
Apr 29, 2015     Underworld / London, UK
May 01, 2015    Groezrock Festival / Belgium
Copyright(c) 2014 AlteRock.net. All Rights Reserved.