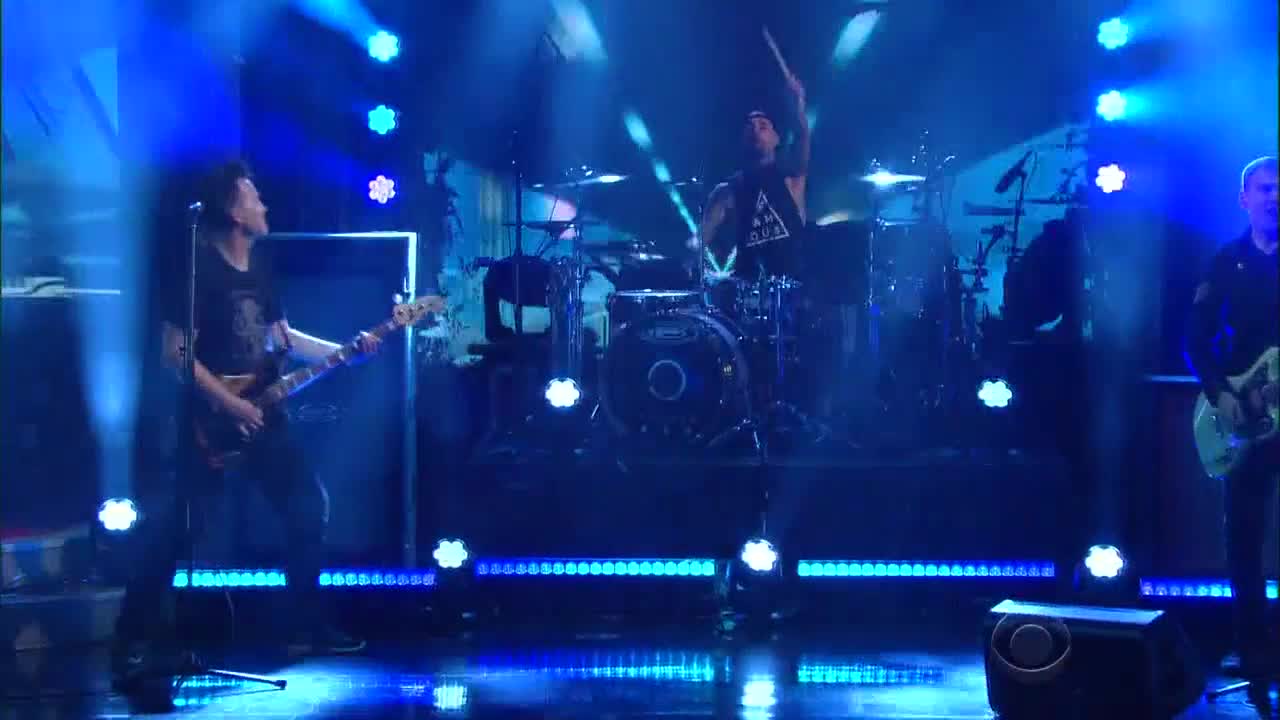 The band took the place of Hollywood Vampires on the TV show after Joe Perry's recent collapse onstage
July 12, 2016
What a sweet gesture it was from Blink-182 guys: when another band, Hollywood Vampires, had to cancel their visit to The Late Show With Stephen Colbert, following Joe Perry's recent collapse onstage, Blink-182 offered to fill in this vacant performance time and killed their song 'Bored to Death'. Be sure to watch the video of their TV appearance below.
More: Watch BLINK-182's New Music Video 'Bored To Death'
'Bored to Death'., featured on the band's new album, California. The record has quickly occupied at No. 1 on the Billboard 200 chart, leaving rapper Drake's whoping album sale figures behind. And it's not just another chart topping moment for Blink-182, since for nine weeks beforehand No. 1 position had been under the sway of the rapper.
Blink-182's LP California sold 186,000 equivalent units, including 172,000 from traditional album sales.
Catch Blink-182 on the road this summer as they tour together with All-American Rejects, A Day to Remember and All Time Low.
Watch The Late Show video below and be the first to leave your comments. Stay tuned with Alterock Facebook and Twitter to never miss on the news about your favorite alternative music!