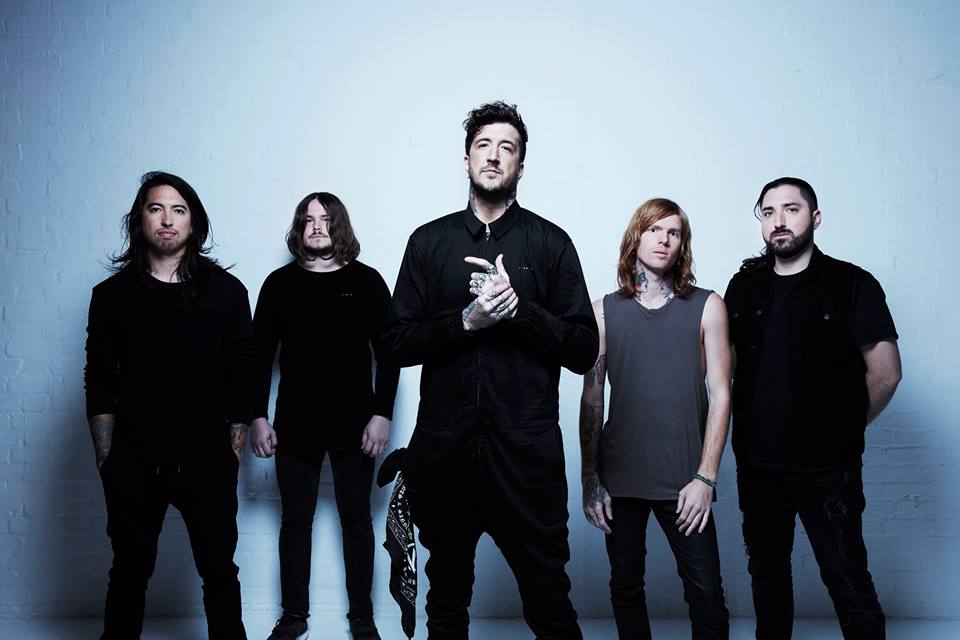 Going on with touring would cause «permanent and irrevocable damage to his spine and nervous system»
Just when we thought the rock scene is quiet and there are no news waiting to be reported, as the whole world is planning their New Year's Eve, we were struck by a heartbreaking letter from Austin Carlile and Of Mice & Men, announcing the frontman's departure from the band due to complications related to his MS disorder.
A few hours ago, the band took to their official Facebook page to tell their fans that the singer decided it's best for him to step away from the band and let Of Mice & Men continue touring and making music without him. Since the band began, Carlile has been suffering from a rare connective tissue disorder, Marfan syndrome (MS). Over the past few years, he has been trying to find some kind of balance between following his doctors' instructions and giving it his all as part of the band.
More: Of MICE & MEN's Austin Carlile Suffers Lung Collapse On Stage In Denver
Unfortunately, the physical demands of touring have proven too much for the vocalist, resulting in frequent hospitalization, multiple surgeries and tour cancellations. Carlile's doctors warn him that in case he continues stressing his body the same way, it'll cause «permanent & irrevocable damage to his spine & nervous system.» Of Mice & Men wrote in their FB post:
«After his most recent series of surgeries at Stanford University Hospital, following the cancellation of our European headlining tour, his team of doctors informed him of the damage that performing, & more specifically his aggressive vocals, have been causing his body. They warned that if he were to continue on doing so, it would cause permanent & irrevocable damage to his spine & nervous system.»
Watch: Of Mice & Men Share New Song 'Pain' and Music Video
The singer is determined to follow the specialists' instructions and «change his lifestyle to better his health.» As for the rest of the band, Of Mice & Men let their fans know all previously announced shows will take place according to plan.
Read the band's message + Austin Carlile's lengthy personal letter to fans below. Be the first to leave your comments and stay tuned with AlteRock Facebook and Twitter to never miss on the news about your favorite alternative music!
AlteRock staff cordially wishes you a happy new year and thanks you for reading us for more than two years.