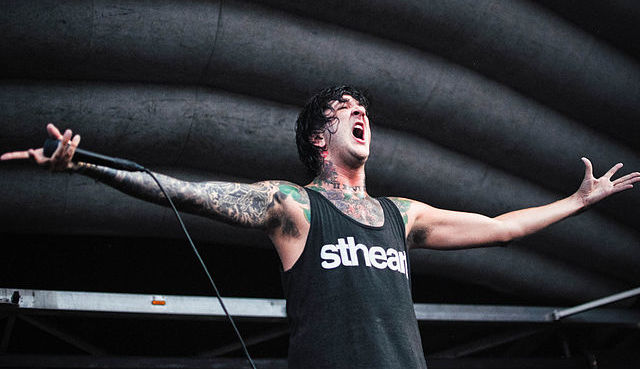 Of Mice & Men's singer Austin Carlile expresses a strong view on religion, wealth, color, gender and race discimination
May 12, 2016
The sequence of philosophical tweets from Austin Carlile, the frontman of Of Mice & Men, deserves to be titled today's Tweet of the Day. The singer has decided to address the sensitive matter — all sorts of discrimination. He suggested that people leave their judgment at home as learn to see beyond their nose. Here is what he wrote on Twitter a few hours ago:
«Straight, gay, trans, yellow, brown, black, white… Stop! We are ALL equal. The HUMAN RACE. We are in this TOGETHER!! No matter what your religion, wealth, color, or race…. it doesn't matter. We are in this together. And I know no one wants to hear this but if we DONT come TOGETHER there won't be an EARTH to even bicker about all of this on!!!! Leave your judgment at home. Think. Love. It's ABOUT US. Not YOU.»
See the original Austin's tweets below. Are you with Austin on this? Be the first to leave your comments, share and stay tuned with Alterock Facebook and Twitter to never miss on the news about your favorite alternative music!
Straight, gay, trans, yellow, brown, black, white… Stop! We are ALL equal. The HUMAN RACE. We are in this TOGETHER!! No matter what your — Austin Carlile (@austincarlile) May 12, 2016
religion, wealth, color, or race…. it doesn't matter. We are in this together. And I know no one wants to hear this but if we DONT come

— Austin Carlile (@austincarlile) May 12, 2016
TOGETHER there won't be an EARTH to even bicker about all of this on!!!! Leave your judgment at home. Think. Love. It's ABOUT US. Not YOU.

— Austin Carlile (@austincarlile) May 12, 2016