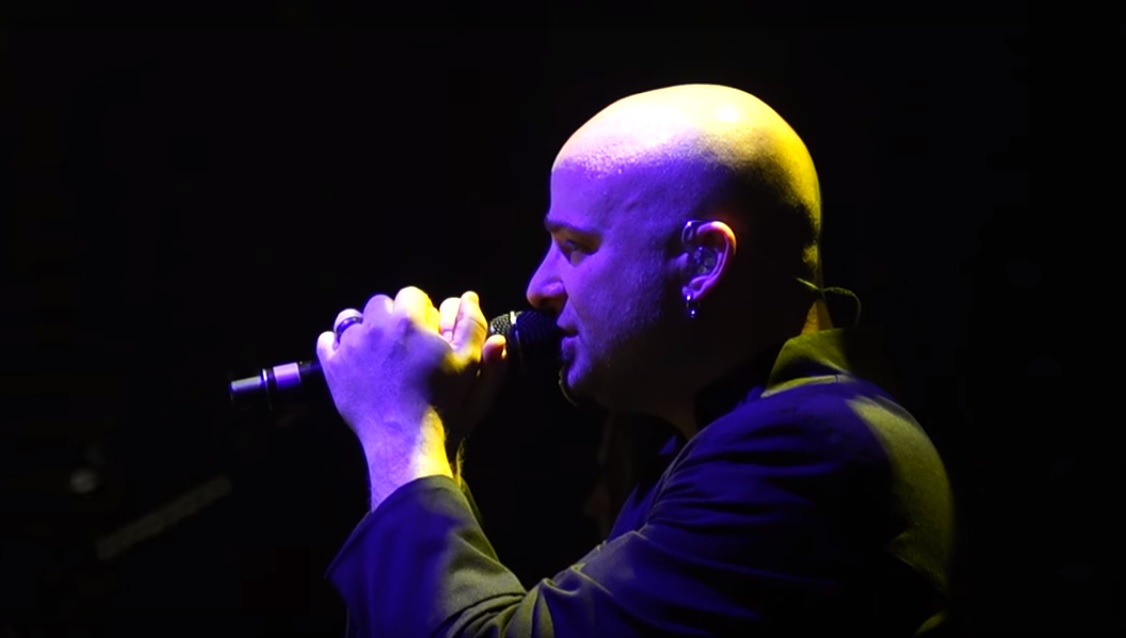 Disturbed have launched a new live version of 'The Sound of Silence' with strings, timpani, guitars and piano arrangement
February 24, 2016
When Disturbed premiered their cover for Simon and Garfunkel's 'The Sound of Silence' and launched a music video for this heartfelt song, the world discovered the other, softer, lyrical yet even more powerful side of the band. As the track resonated so much among listeners and brought Disturbed new audience, especially after its recent live debut in Fargo, N.D., the band has decided to share a new live video for 'The Sound of Silence'. You can check it out below.
The video was recorded on February 19 in British Columbia, at the Encana Events Centre in Dawson Creek. It's not just a regular performance of 'The Sound of Silence': the group was accompanied onstage by local high school music teacher and other musicians who enriched the live musical backing with the touching sounds of strings. You will hear piano, guitars, timpani and strings build a powerful moving picture with Draiman's deep vocals in the foreground.
Watch more: Watch DISTURBED Perform 'Sound of Silence' for the First Time (watch here)
Disturbed are currently touring North America in support of Immortalized album, with most of the shows already sold out by now. The tour dates have been booked all the way into August. In June Disturbed will cross the ocean for a bunch of summer festivals, including Germany's legendary Rock am Ring (Jun 3), UK's renowned Download Festival (Jun 12), Belgium's Graspop Festival (Jun 17) and France's Hellfest (Jun 18). The summer schedule for Disturbed will round off with Rock USA in Oshkosh, WI and Heavy MTL festival in Montreal, Canada.
Read more: DISTURBED and ROB ZOMBIE Announce US Co-Headlining Tour (read here)
What do you think of the live version of 'The Sound of Silence'? Share your thoughts in the comments below, and join Alterock Facebook and Twitter to stay tuned for rock and metal news.