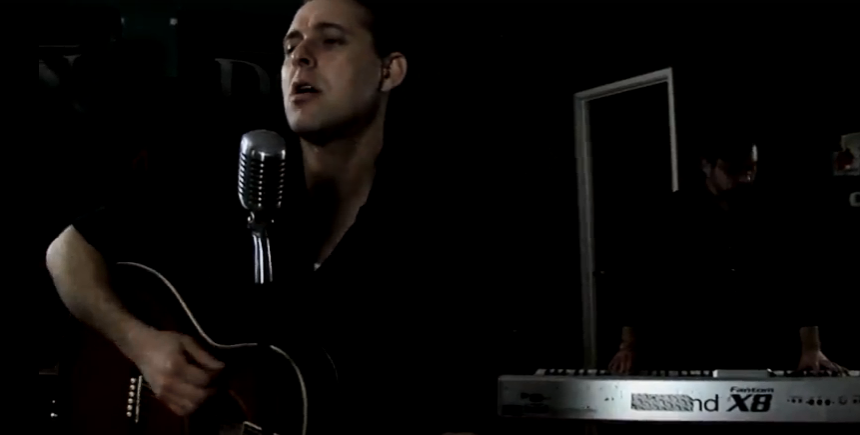 «I know who I am», sings Kristofer Dommin in his band's new single, 'Clearly'
September 10, 2018
Earlier this summer Dommin delighted us with their new song and music video for 'Beautiful As A Stranger'. And surprises didn't stop there. The band has wrapped up the summer with another new track, titled 'Clearly'. Be sure to give the song a listen below.
The atmospheric song talks about finding out who we really are and how all our experiences, however terrible, shape our personality. If you've read our interview with Dommin upon the release of Beautiful Crutch, you know it wasn't easy for the band to get back on track and keep on devoting their lives to music:
«I was at a place in my life where I thought, this is as far as I'm going to get,» Kristofer Dommin opened up. «Things were not looking good. I was like, "That's it. I've just got to quit music, go find some job I hate, and that's going to be my life." Read the full interview here.
In 'Clearly' the vocalist admits having been through hard times, obsessions and frustrations, but he «can see clearly now» what it was all for:
Was it all part of the plan
To know who I am
Though lyrically dark at first, the song progresses to point at the new horizons ahead. «I'm ready for my life to begin,» the singer concludes.
Dommin's new single is available everywhere, for streaming and downloading. Hear it on iTunes or check out the track in the Spotify player below. The band's previous album, Beautiful Crutch, came out in December 2016.
Don't miss the latest news about your favorite bands with AlteRock website and join AlteRock Facebook and Twitter to stay tuned for rock and metal news.