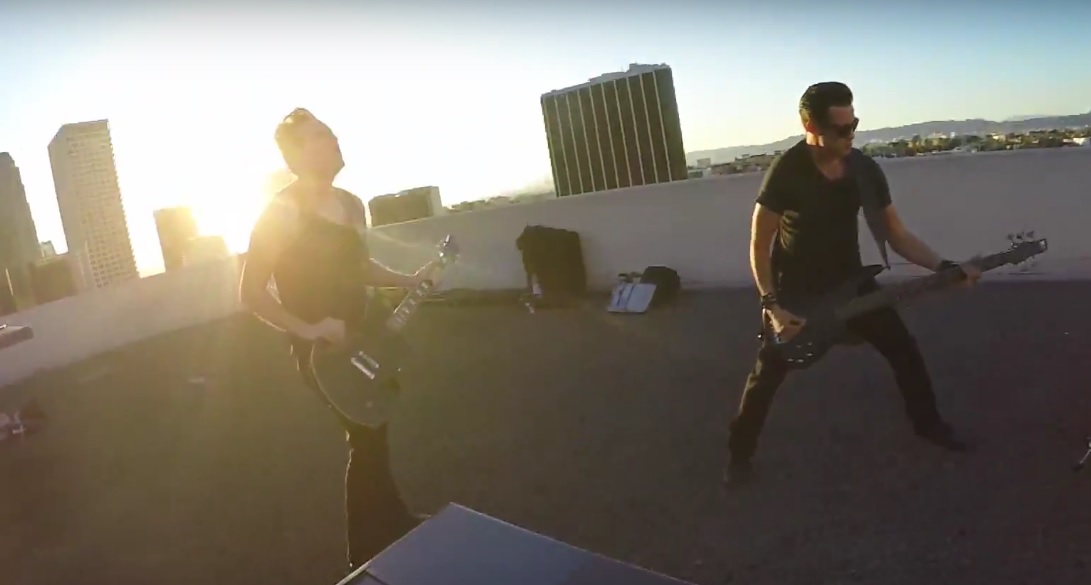 Dommin have released an original selfie music video for 'The Girls', recorded on the top of Los Angeles high rise
January 22, 2016
Dommin have shared their new music video for track 'The Girls,' featured on their second record, Rise. The video was launched via Revolver Magazine. The clip was recorded with the help of GoPro Hero 4, using quite a peculiar «selfie» method.
The official message to Dommin fans describes the original process of shooting 'The Girls':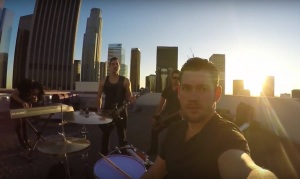 «The band spent an afternoon atop of a downtown Los Angeles building with 360 degree views of downtown high rises and Hollywood hills.  The band participated, not only as the performers, but also as the cameramen and directors.  They used a GoPro Hero 4 and tossed it around to each band member who was responsible for shooting themselves and the band.  The camera even appears to drop twice.»
In addition, Dommin are now offering 'The Girls' as a free download to their email subscribers, both old and new. So join the band's email list on their official website and enjoy the song.
Regarding Dommin's latest album Rise as a whole, Kristofer Dommin told Alterock:
«With this album it's an evolution for sure but we're trying not to do anything that would really shock anybody in terms of evolution and breaking creative boundaries. 'Cause there are songs that I was like: "I can't even imagine a Dommin fan liking this", so we didn't include those. We said: "Let's make a record that has some of the taste of the last album in terms of epic and heartfelt songs. But let's evolve it to the point where we're not just making depressing, heartbreaking, melancholic dark stuff. Let's make this a step forward, maybe the most aggressive album that we would make as Dommin." For us it's maybe the heaviest and the most raw record.»
To read our full exclusive interview with Kristofer Dommin click here.
Dommin have also shared their plans to release a digital-only version of Rare, a collection of B-sides and previously unreleased songs.
Watch the 'The Girls' video below. What do you think of it? Leave us your comments below and stay tuned with Alterock Facebook and Twitter to never miss on the news about your favorite alternative music!

[schema type=»review» url=»http://alterock.net/dommin-premiere-selfie-music-video-the-girls/» name=»DOMMIN Premiere Selfie Music Video 'The Girls'» description=»Dommin have released an original selfie music video for 'The Girls', recorded on the top of Los Angeles high rise» rev_body=»Dommin have shared their new music video for track 'The Girls,' featured on their second record, Rise. The clip was recorded with the help of GoPro Hero 4, using quite a peculiar "selfie" method.» author=»Tatiana Vinichenko» pubdate=»2016-02-04″ user_review=»5″ min_review=»1″ max_review=»5″ ]