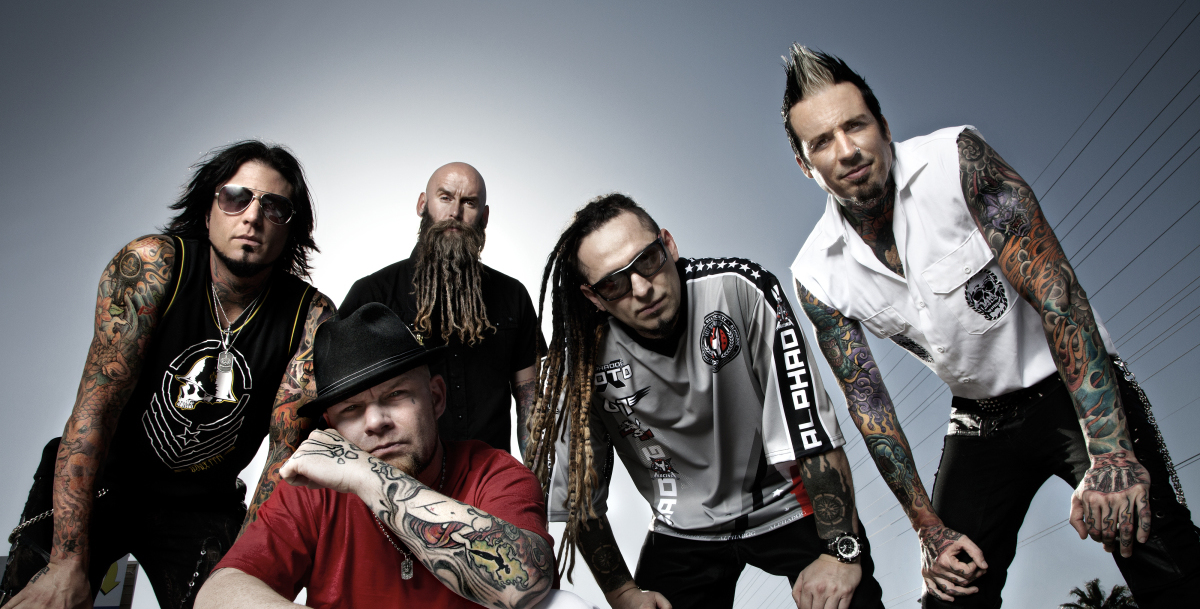 Five Finger Death Punch made their new video 'Jekyll and Hyde' without the control of their record label, Prospect Park
July 3, 2015
No wonder, in the clip the band members do weird stuff.  The track is taken from Five Finger Death Punch upcoming record, Got Your Six album, which is scheduled for release on August 28.
"Punking the label and trolling the trolls is actually very satisfying … «, guitarist Zoltan Bathory says, «So either we make a video that makes a difference like 'Wrong Side of Heaven' did or we just f–k it all up and have fun with it … just clown the whole thing as we did with 'Under and Over It'… and now with this one. We didn't even hire a director … we didn't want this to accidentally make sense…"
Prospect Park president Jeremy Summers said the label agreed not to interfere with the shooting process and in the end, while watching the finished video, they first «were shocked, then cried, then laughed because it's actually funny."
This fall Five Finger Death Punch are joining forces with Papa Roach, In This Moment and From Ashes to New on the road.
Check out the video below, leave us your comments, and stay tuned with Alterock Facebook and Twitter to never miss out on the news about your favorite alternative music!