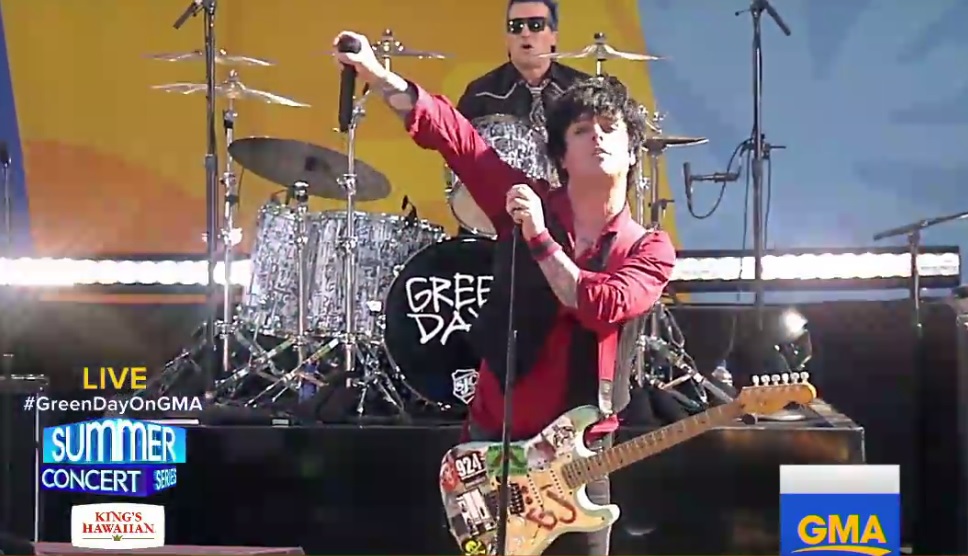 Fans hope that Donald Trump's state visit to the U.K. will coincide with American Idiot hitting No.1 in charts
April 27, 2018
U.S. president Donald Trump has scheduled a state visit to the U.K. for July 13, and not everyone is happy about it. A group of Green Day fans in the U.K. have launched a campaign for the band's iconic 2004 album American Idiot to crown the U.K. charts in time for Trump's visit.
The Facebook group is encouraging people to purchase a download of the record or at least stream it between July 6 and 12 to take the album to the No. 1 spot. «We have a date, he's coming Friday 13th July… so if we ALL buy enough downloads of Green Day's 'American Idiot' between Friday 6th-Thursday 12th it will time PERFECTLY to hit No.1 the very day he arrives on UK soil!» they wrote.
More: Frontman of punk band interrogated for six hours and deported from US for mocking Trump
By doing so, the group with 8,500 followers wants to send a message to the American president. Their «About» section reads: «Simple. When President Trump arrives on UK soil for his visit on Friday 13th July 2018, American Idiot will be the official No.1 single. Are you in?»
Green Day's fans initiative can only be welcomed by the band. Billie Joe Armstrong had previously called for the Trump's impeachment. Not to forget the anti-Trump chant that fans picked up during their AMA's performance.
Is it a wise initiative? What do YOU think? Share your thoughts in the comments, and join AlteRock Facebook and Twitter to stay tuned for rock and metal news.
Listen: Billie Joe Armstrong's new band, The Longshot, releases surprise album