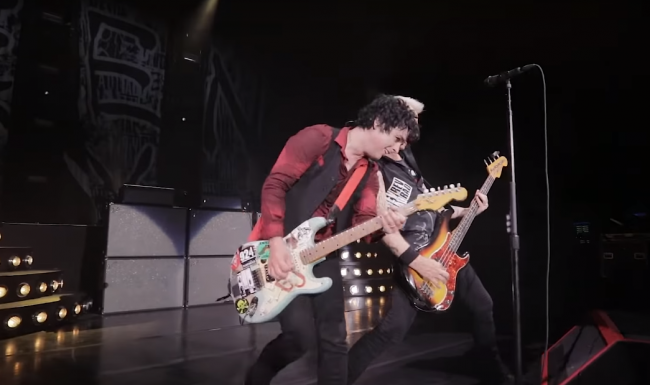 What else could you wish for this Christmas, Green Day fans?
December 14, 2018
Waiting for some surprise this Christmas? It's already here! Green Day have delighted their fans a new music video for the song 'Youngblood'. And if you're the band's long-time fan, the video is all you could dream about! Just watch the clip below!
'Youngblood', which is featured on Green Day's 2016 album Revolution Radio, is surely an uplifting fun track that deserves a brilliant video. You'll find the musicians behind the scenes, criss-crossing the world on their latest Revolution Radio tour. The video's got it all. From overwhelmed fans meeting the singer, Billie Joe Armstrong, to the band ruining the guitars, smashing them over the car, to playing puppets.
If you've already watched the new music video and crave for more, we've also got a Christmas present for Green Day fans. This rare live footage of August 24, 1991 with Green Day rocking at Star Club, Tampa, FL has surfaced on YouTube, and it's more than 40 min of raw live material, with the audience moshing from the very first song throughout the whole gig.
Putting it next to 'Youngblood', it's heart-warming to see the band is still rocking as hard and wild as back in 1991. Enjoy the riffs from young Billie Joe and Co.!
More: GREEN DAY's name lands on Mars via NASA's InSight Lander
And in case you haven't heard yet, the punk legends are starting work on new music. During the recent Instagram live stream the frontman showed up himself and announced: "I'm writing new songs for gd now". So without exaggeration, we might expect new stuff from Green Day as soon as next year!
Leave your comments below and join AlteRock on Facebook right now!