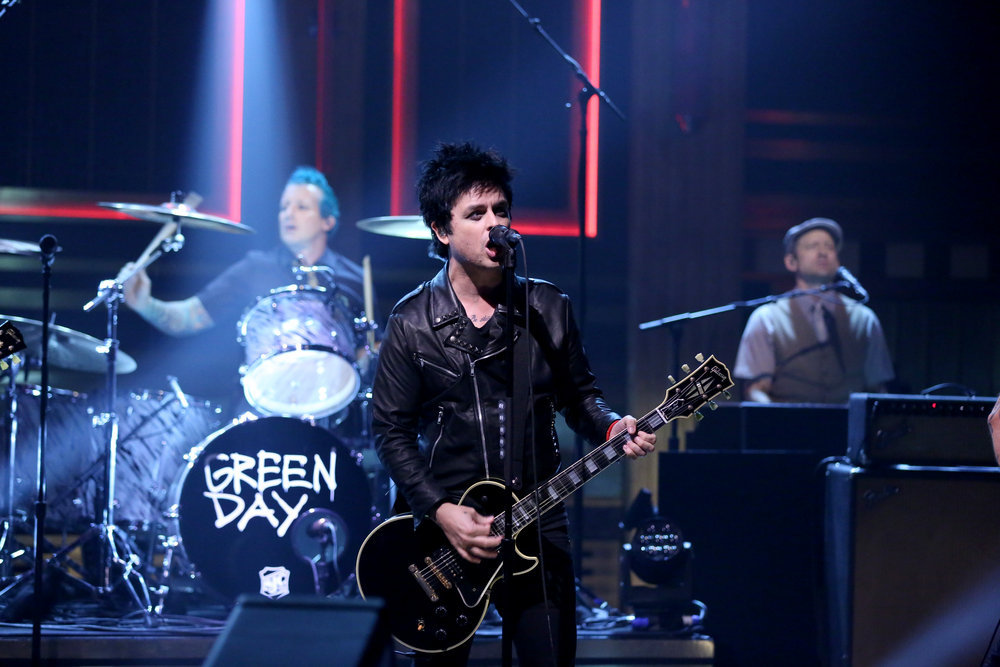 Earlier this summer Green Day had been practicing Dookie album for its upcoming anniversary
August 2, 2018
Green Day are making fans scratch their heads quite a bit. Now that they're off the road and back to rehearsing in the studio, the punk rockers are prepping their live return. But if last month the group practiced the set of their iconic Dookie album, which is nearing its 25th anniversary, this time the musicians shared a post of them rehearsing 1995's record Insomniac.
More: See Fall Out Boy, Green Day, Blink-182 react to mean tweets about themselves
But wait! There's no Insomniac album anniversary on the horizon in the next few years… What does the group have in mind? Bassist Mike Dirnt took to Instagram to post a photo of three Green Day members in the studio (via Loudwire). When you scrawl down, you see the Insomniac set list, all the way from 'Armatage Shanks' to 'Walkin' Contra' (which obviously stands for 'Walking Contradiction'). See the post below.
Are Green Day up to some special Insomniac-themed show or are they just warming up, playing all album songs to be ready for a live return and by request performances?
Instomniac picked up the success from legendary Dookie album and gave the world such hits as 'Brain Stew,' 'Geek Stink Breath' and 'Walking Contradiction'.
Watch: Green Day light up the crowd with 'Still Breathing' in Central Park

Do you like what we're doing? If so, help us grow by sharing the article – this way we can keep providing you latest news and fun interviews with your favorite bands! Stay tuned with AlteRock Facebook and Twitter to never miss on the news about your favorite alternative music!