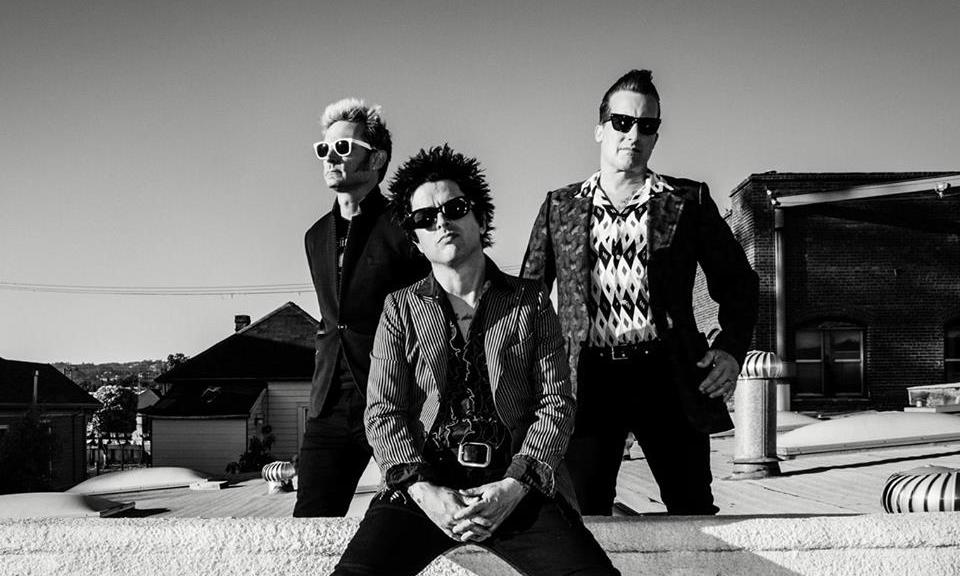 Fans unanimously agree: punky Green Day of the early 90s are back
August 11, 2016
Green Day have finally debuted the first single from their upcoming new album — the song titled 'Bang Bang'. The group's fans who have listened to Green Day since early 90s admit that the band sounds pretty much like back in their first years.
The The Rock and Roll Hall of Fame-inducted punk-rock idols have also shared a lyric video for the track via Facebook, which you can watch below. Those who preorder Green Day's new album (at www.greenday.com) will get an instant download of 'Bang Bang'.
Watch: Billie Joe Armstrong Invites Rockstar Joan Jett for Surprise Show at Geezer Premiere
[fbvideo link=»https://www.facebook.com/GreenDay/videos/10154438448969521/» width=»500″ height=»400″ onlyvideo=»1″]
Green Day will release their 12th studio album, Revolution Radio, on October 7. Describing the new LP, frontman Billie Joe Armstrong says: «Of course the world has lost its collective mind… and me, Mike and Tré are lost souls too. Revolution Radio is a movement for lost souls to come together… dance together… sing together… and most of all, find each other. That's what the spirit of Green Day has been about since day one.»
More: GREEN DAY Against Banning 'American Idiot' High School Musical
Stay tuned for the news on the tour dates in support of the record in the coming weeks.
Fans and critics agree that punky, 90s' Green Day are back. Do you agree? What do you think of the new song? Be the first to leave your comments, share the article, and stay tuned with Alterock Facebook and Twitter to never miss on the news about your favorite alternative music!