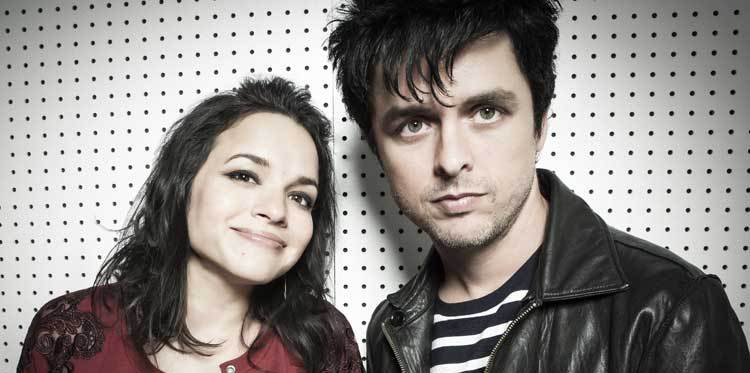 Watch the video from BILLIE JOE ARMSTRONG's acoustic show with NORAH JONES — the pair played secretly on June 24 in Manhattan
June 25, 2015
Last night, Green Day's frontman BIllie Joe Armstrong teamed up with Norah Jones in New York City. Together they performed tracks from their joint 2013 album, Foreverly, a collection of songs inspired by 'Songs Our Daddy Taught Us,' released by The Everly Brothers in 1958.
An hour-long set was witnessed by only 200 very lucky fans at the cellar-like setting of Bowery Electric in Manhattan, NYC. The Green Day frontman was «in charge» of guitar parts and vocals, while Norah Jones switched between guitar and piano. The live band also included drums, a standup bass, a violin and a harmonica. Watch a fan-shot clip of BIllie Joe and Norah performing 'Roving Gambler' below.
Recently inducted into the Rock and Roll Hall of Fame, Green Day are currently working on the new album with their longtime producer Rob Cavallo. The process is going "in the right direction", according to Cavallo, who had a chance to listen to five brand new tunes.
Check out the video from the secret show, leave us your comments below and stay tuned with Alterock Facebook and Twitter to never miss on the news about your favorite alternative music!
[huge_it_slider id=»1″]