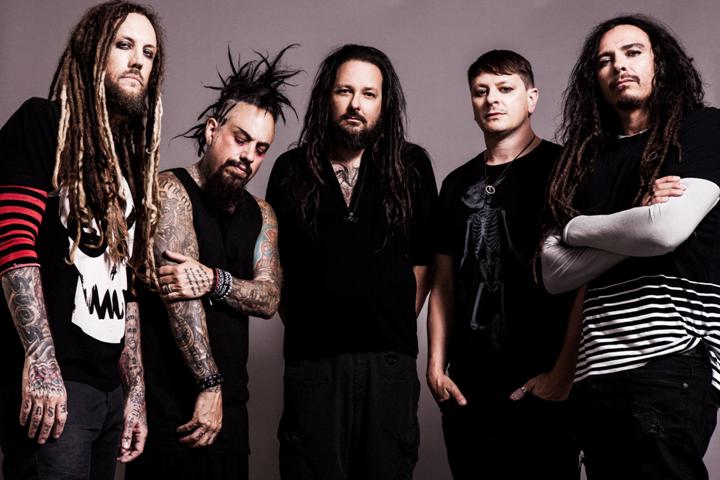 Fans believe it will be for the song 'Black Is The Soul' from The Serenity of Suffering
June 5, 2017
We are rubbing our hands all in wait for what is most probably a new music video from Korn! The band started teasing something, which looks like a part of an upcoming clip — take a look at their cryptic video excerpt below.
More: Listen to Jonathan Davis sing on Motionless In White's new song 'Necessary Evil'
On Saturday, Korn posted the teaser, which fans believe might be a forthcoming music video for the band's song from the album The Serenity of Suffering, 'Black Is The Soul.'
But here is something else you need to know: Korn have just inked a management deal with Velvet Hammer Management, AP reports. This management company also works with Deftones and System Of A Down.
When it comes to Korn's road plans, the group has an extensive North American tour leg this summer, kicking off June 12 in Mountain View, CA and wrapping up on August 2. From there, the band will jump on straight to their European range of shows, starting with Kortrijk festival in Belgium.
as you probably know by now, the band's bassist Fieldy is temporarily replaced on stage by the 12-year-old bassist Tye Trujillo, the son of Metallica's Robert Trujillo. Korn's own bassist had to sit out their South American tour.
Which song from the album The Serenity of Suffering do you think the cryptic video is for? Based on this fragment, do you feel we are days away from an awesome new Korn music video? Share your thoughts in the comments, and join AlteRock Facebook and Twitter to stay tuned for rock and metal news.
Watch: Metallica's Robert Trujillo joins his son onstage during Korn show