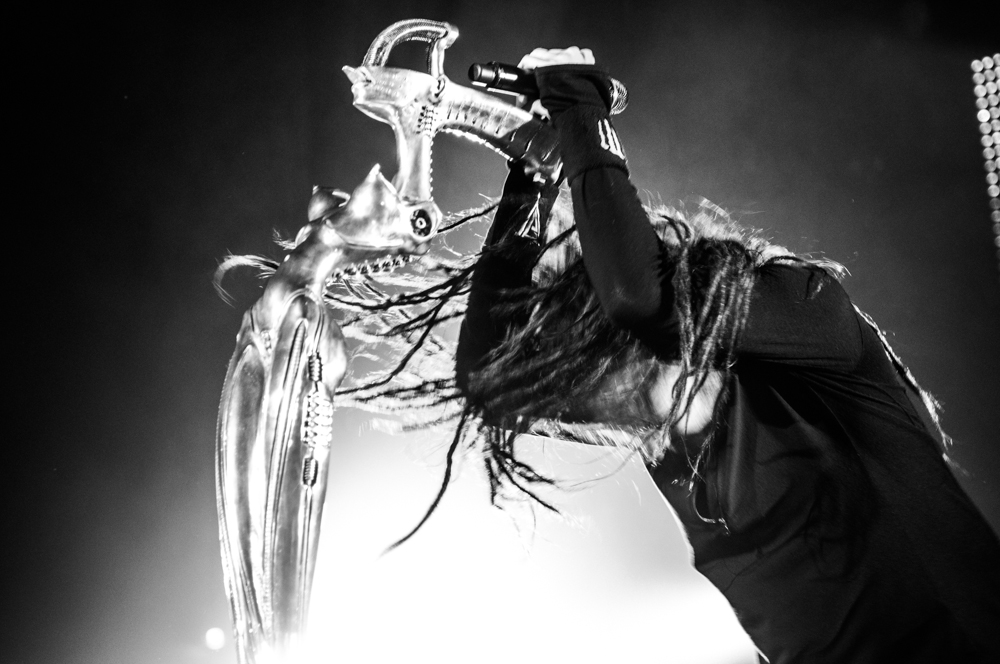 The project Kids Interview Bands has got to chat with Korn's Fieldy and Head. Korn teach the 9-year-old girl how to headbang at a metal gig
December, 18
The interview was held in Columbus, Ohio on December 12, 2014. One can't help smiling watching metal guys answer unusual kid's questions such as:
— What's the best time for a 9-year-old to go to bed?
— What pop star would you like to cover Korn songs?
— What would you do with if you found… $42 in the parking lot?
— Can you name all the Spice Girls?
Also watch below Tom Araya, the voice of Slayer, talk that he had to take his kids out of school because of skulls and tattoo «issues», as well as hilarious kids' interviews with Brann Dailor, the drummer of Mastodon, and Brendon Urie, the vocalist of Panic! at the Disco.