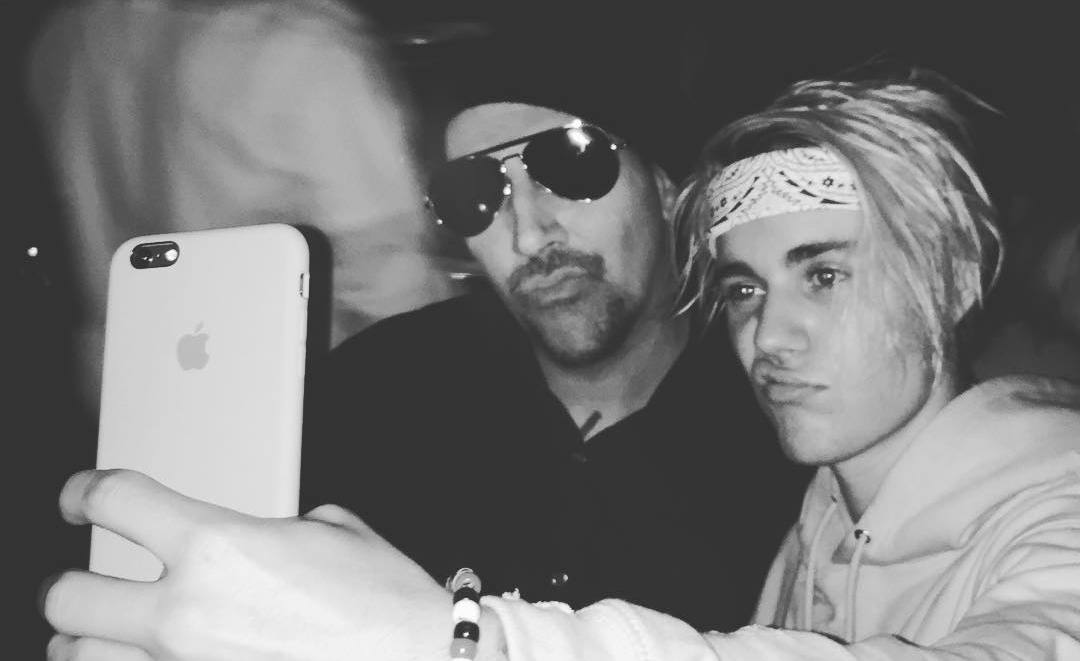 Manson, who used to disapprove of Bieber wearing his merchandise, has posted their selfie together
March 22, 2016
These are probably the last two people in music industry you'd expect to take a selfie together and post in on Instagram. Especially taking into account that Marilyn Manson used to criticize Justin Bieber for wearing merchandise T-shirts with his name (see the photo below).
But it seems like the shock rocker's disapproval ran its course, because last week Manson posted a photo of himself wearing a Bieber shirt on his Instagram page, with a comment under it reading «Bigger than Bieber» (see the post below). Three days later the two celebrities shared a selfie taken together in Los Angeles, which reads "night out in LA with the boys".
How come the two stars are now buddies, posing for selfies together? What do you think made Manson change his mind about Bieber and go as far as to suggest a selfie with him? Be the first to share your thoughts in the comments, and join Alterock Facebook and Twitter to stay tuned for rock and metal news.
Preach. Where are you now? Church. pic.twitter.com/UHRXq1vfHw

— Marilyn Manson (@marilynmanson) July 1, 2015
Фото опубликовано Marilyn Manson (@marilynmanson)