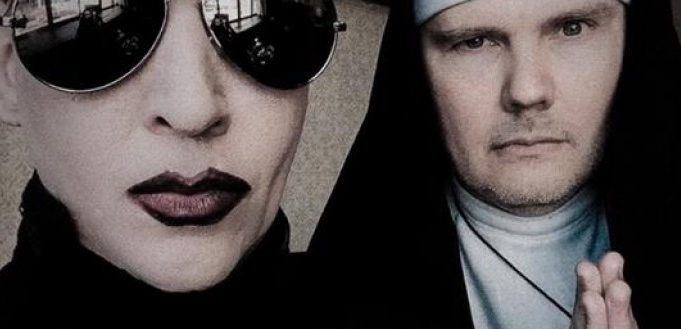 Check out the live footage from Nashville where MARILYN MANSON and BILLY CORGAN  appear onstage together to perform 'Girls Just Wanna Have Fun'
August 12, 2015
At the final show in Nashville, ending the joint tour of The Smashing Pumpkins and Marilyn Manson the fans were in for a surprise.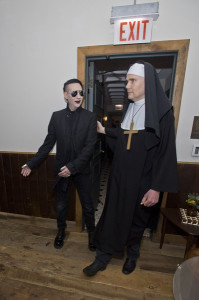 During Manson's part of the show, Smashing Pumpkins vocalist Billy Corgan appeared onstage dressed as a nun and the eccentric pair performed a portion of Manson's 'Antichrist Superstar' and a world-famous cover of Cyndi Lauper's pop hit 'Girls Just Wanna Have Fun.'
Earlier this summer Billy Corgan had mentioned his planning to sing the cover for 'Girls Just Wanna Have Fun', and to make the last night of the massive tour really special, Manson and Corgan had a little fun with the Nashville crowd.
The two songs were blended into one hands-down rock track, which you can watch below. What do you think of this surprise and Corgan's daring outfit? Leave us your comments and stay tuned with Alterock Facebook and Twitter to never miss out on the news about your favorite alternative music!
[huge_it_slider id=»1″]