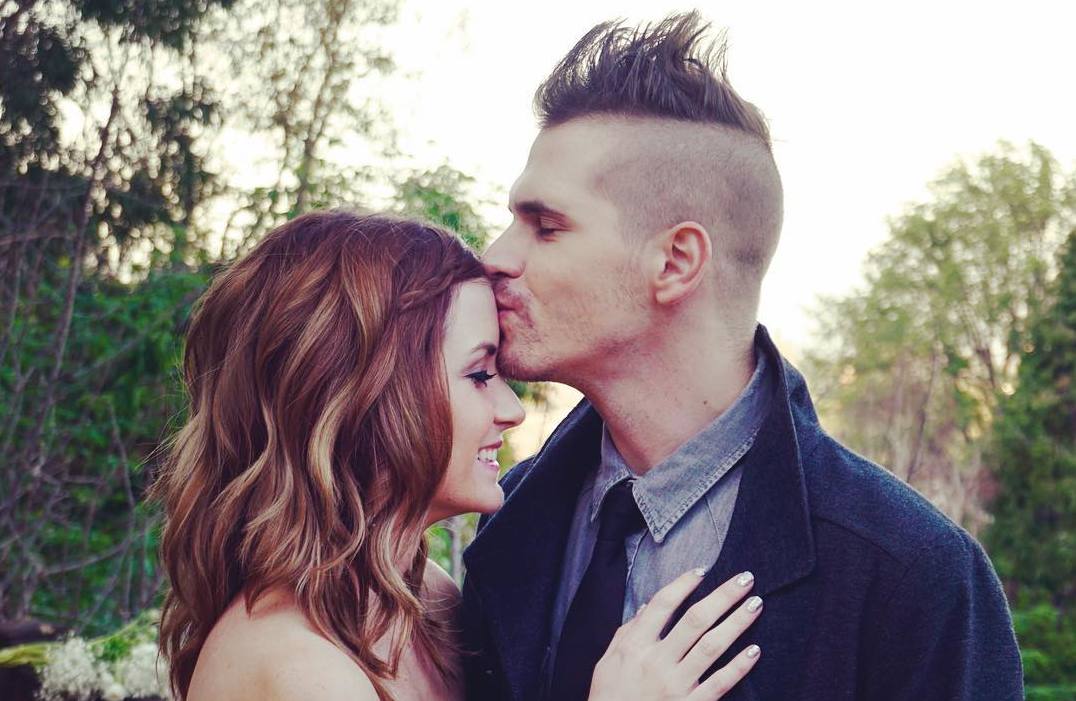 Former MCR's member Mikey Way married his fiancée Kristin Colby last weekend and 'beams with happiness'
April 26, 2016
Ooh-la-la! Year 2016 seems to be an extremely fruitful one for rockers' family life. It seems like only yesterday we told you about the marriage of Andy Biersack from Black Veil Brides and his 'best friend in the world', singer Juliet Simms, and about All Time Low's Alex Gaskarth who married his longtime girlfriend Lisa Ruocco. Not to forget about the private wedding ceremony of Paramore's Hayley Williams and Chad Gilbert, the frontman of New Found Glory.
There is probably something in the air this spring, and here is another wedding celebration in the rock world: ex-My Chemical Romance's Mikey Way and his fiancée Kristin Colby have just had their official wedding! According to Rock Sound, the couple actually got married a while back, supposedly, somewhere between February and March 2016, but celebrated their marriage with a traditional wedding ceremony last weekend. Check out the newlyweds' Instagram wedding photo and post below.
Mikey's brother and former MCR bandmate Gerard Way could not but congratulate the couple on Twitter: «Huge congratulations to the newlyweds. Welcome to the family Kristin, and thank you for welcoming us into yours!» Mikey Way was touched with his older brother's message and replied: «This makes me beam with happiness, thank you so much» (see the posts below).
Mikey Way was previously married to Alicia Simmons, who he started dating back in 2004. Way and Simmons married in 2007 but divorced five years later. To cut a long story short, Way started dating Kristin Colby in 2014. On March 27, 2015 Way proposed to his new love in Disneyland.
Are you happy for Gerard Way's younger brother? Do you know any details about the wedding ceremony? Be sure to let us know! Leave us your comments below and stay tuned with Alterock Facebook and Twitter to never miss on the news about your favorite alternative music!
@gerardway this makes me beam with happiness, thank you so much

— Mikey Way (@mikeyway) April 25, 2016