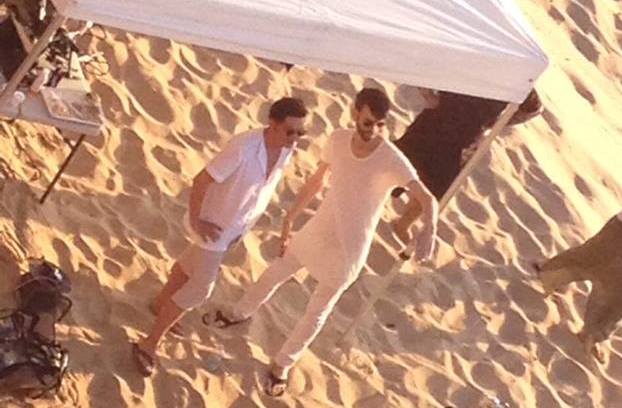 The musicians were spotted making the video on a beautiful beach on Sardinia Island
June 13, 2016
None of us had a clue what Placebo have been up to… until one sunny day an Italian guy strolling on the Arbus beach in Sardinia noticed cameramen and Placebo members shooting as it turned out their new video for the upcoming single.
Both, the song and the details of the new video are kept secret but thanks to Marco Concas, we've got some nice pictures from the location (see them below). The user's Facebook post also says that the video will come out at the end of July, even though for now the information on the release of the clip has not been confirmed yet.
More: PLACEBO to Perform Songs They Have Sworn Never to Play Again — read here
In March, Placebo announced their tour A Place for Us to Dream tour, celebrating the band's twentieth anniversary. Arena gigs in Europe, Russia and the UK will take place in October–December 2016, with more dates to be announced for 2017.
At the end of May, Placebo visited Russia to present their movie Alt. Russia, showcasing the band's 2014 tour around the country.
Do you happen to know the details of the upcoming music video and the song? Be the first to leave your comments, share the article, and stay tuned with Alterock Facebook and Twitter to never miss on the news about your favorite alternative music!