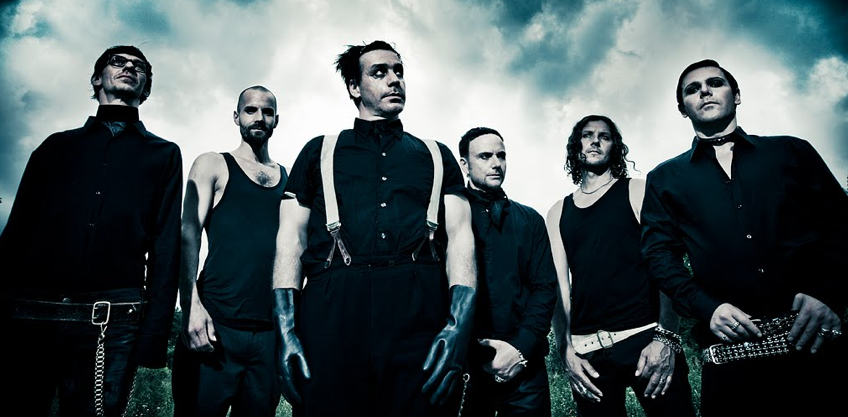 Rammstein aren't revealing the release date yet, but claim the album will be «worth the wait»
March 27, 2017
This week Rammstein have presented their film Rammstein Paris, screening it just one time in cinemas all over the world. Besides, the live Blu-ray/DVD of the concert film will hit the stores on May 19. But what the band's army of fans want to know is when Rammstein's new album will be ready. And finally, the group have something new to tell their fans!
In the video promoting the upcoming live DVD, Rammstein guitarist Richard Kruspe has shared that they've already got «35 songs almost finished» for the next record. Hey, 35 new songs sounds impressive, right? And though Kruspe hasn't revealed the release date yet, he has emphasized that the next album will be «worth the wait.»
Kruspe's bandmate, guitarist Paul Landers, has promised also Rammstein fans «an excellent album»:
[quote align=»center» color=»#COLOR_CODE»]«There's a great chance of an excellent album. We already have six very good songs,» says Landers.[/quote]
Watch: LINDEMANN shares making-of footage from scandalous 'Praise Abort' music video
Though Rammstein Paris, released on Blu-ray/DVD May 19, is a great treat to fans, the band's listeners can't wait to hear the official announcement of the next album. Rammstein's last LP was released back in 2009.
How long have you been a Rammstein fan? Which is your favorite album so far? What do you expect from the upcoming record? Share your thoughts in the comments, and join AlteRock Facebook and Twitter to stay tuned for rock and metal news.
Do you like what we're doing? If so, help us grow by sharing the article on Facebook, Tweeter, etc. – this way we can keep providing you latest news and fun interviews with your favorite bands! Do you want to write for AlteRock and interview rock bands too? Then drop us a message here.