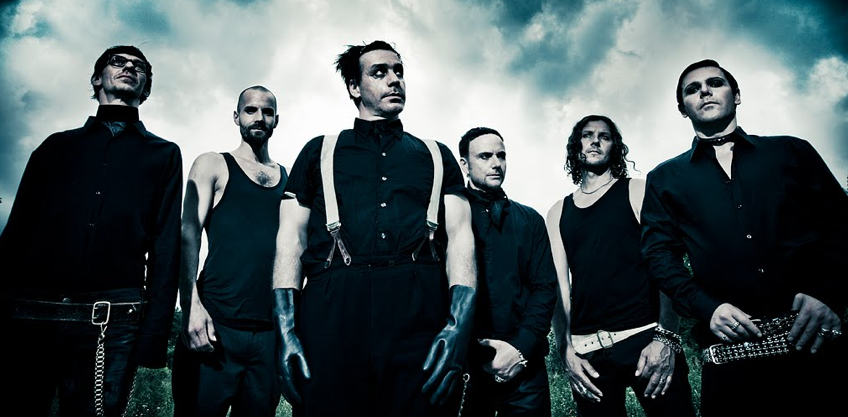 RAMMSTEIN have just announced they will be the headliners of a range of international festivals in summer 2016
October 21, 2015
Rammstein have just confirmed that they will headline several international festivals next summer. The list already includes Rock in Vienna, Download festival and a few others, and more dates are to follow soon. Some of the tickets are already on sale right now, so check out below where you want to catch the band live next summer.
Rammstein haven't been on the road for quite a while now: their last show to date was on the stage of the Wacken Festival in 2013, and their latest longplay to date, Liebe Ist Für Alle Da, came out six years ago, in 2009.
See the festival dates for summer 2016 below, share your thoughts in the comments, and join Alterock Facebook and Twitter to always be in the know about your favorite rock bands!
Watch: RAMMSTEIN share music video 'Ich Tu Dir Weh' from DVD 'In Amerika' (here)
Rammstein 2016 Summer Festivals — Tour Dates
AT / VIENNA / Rock in Vienna / 03.-05.06.16
CH / LUCERNE / Allmend Rockt / 04.06.16
GB / DONNINGTON / Download / 10.06.16
FR / PARIS / Download / 12.06.16
DK / ODENSE / Tinderbox / 23.-25.06.16
DE / SCHEESSEL / Hurricane / 24.-26.06.16
DE / TUTTLINGEN / Southside / 24.-26.06.16
BE / WERCHTER / Rock Werchter / 01.07.16
[huge_it_slider id=»1″]