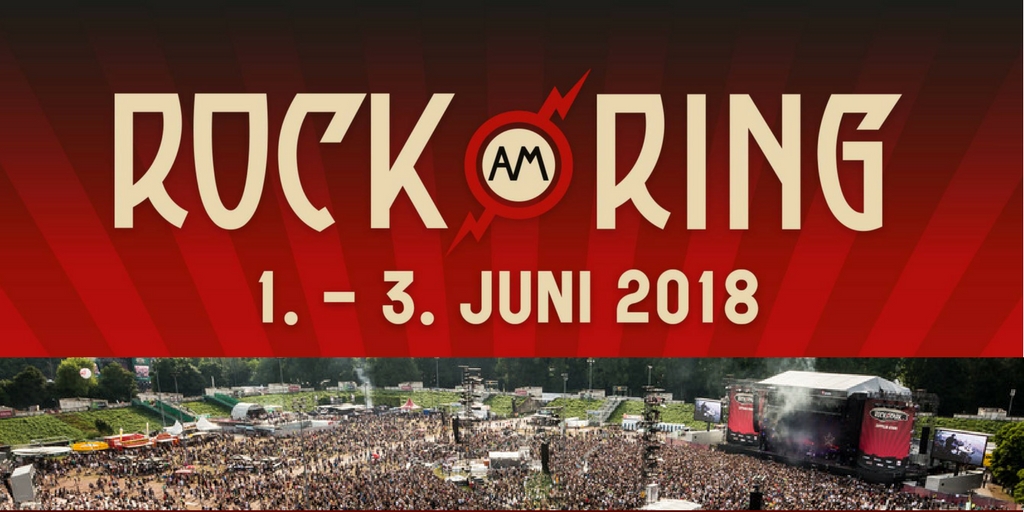 Thirty Seconds To Mars, Muse, Foo Fighters and Gorillaz will headline Rock am Ring 2018 on June 1-3
April 22, 2018
Legendary German festival Rock am Ring, which kicked off back in 1985, and its twin-brother Rock im Park have gathered a killer lineup this year.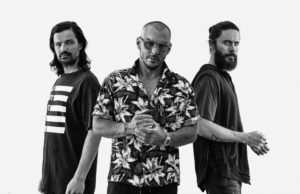 The first three days of June will see so many alt-rock, metalcore, post-hardcore and punk bands that almost no other summer 2018 rock festival can stand up to it. And this year it's more alternative than ever. Take just the headliners…
What could be more epic for Rock am Ring's first day (= Rock im Park's third day) than Thirty Seconds To Mars? Their anthemic new album America has just come out (April 6) and it's broken their own record: the band has scored their highest-charting album ever on Billboard 200.
On the same day we'll rock with Corey Taylor's Stone Sour and Marilyn Manson, both promoting their 2017 releases. Not to forget A Perfect Circle, whose music keeps getting better and better with time like fine wine. And a hugely anticipated solo set from Korn's Jonathan Davis will introduce his debut solo album Black Labyrinth, live. If you've missed his first single, 'What It Is', listen to it here.
Listen: Korn frontman Jonathan Davis shares solo album teasers for each track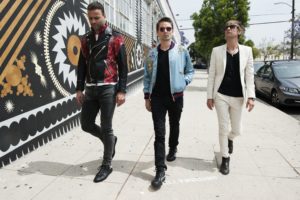 On June 2, following exciting fresh stuff from Snow Patrol (album Wildness to be released on May 25), Rock am Ring will delight fans with all-time-favorite headliner Muse, masters of arena tours. Though no new album is on the horizon in 2018, the British trio recently debuted a catchy one-off single, 'Thought Contagion'. Be sure to watch Muse nail it live in Paris at this location.
And not only Muse promise a spectacular show that night. Progressive metal act Avenged Sevenfold shall be something to behold as well. At Grammys 2018 they got a Best Rock Song nomination, and their 2016′ album The Stage (2016) was titled Metal Album of the Year at Loudwire Music Awards. Besides, day two brings us Shinedown with their upcoming record Attention Attention. The first single from it, 'Devil', succeeded in bringing the limelight back to the band hands down.
More: AVENGED SEVENFOLD read mean tweets… and take it way too seriously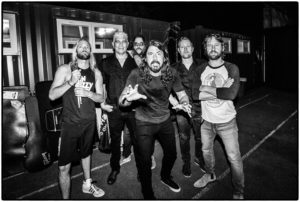 Day three has plenty of big acts too, topped with Foo Fighters as a headline act. Dave Grohl and his pals had a long break till 2017 and only resumed touring last June. «Heating» the crowd before Foo Fighters will be Gorillaz. Their Humanz Tour in 2017 was the band's biggest world tour and first one since 2010.
To the heavier side of Rock am Ring, be ready to jump and mosh to UK's fiery Bullet for My Valentin. Their new album, Gravity is due out soon after the festival, on June 29.
Asking Alexandria (back with original singer Danny Worsnop), Enter Shikari and also Australia's Parkway Drive. And don't forget about German metalcore and thrash acts such as Kreator, Callejon and Caliban, who released new effort, Elements, on April 6.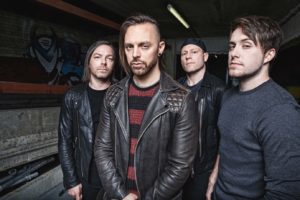 And what about punk highlights of the fest? Quite a few, actually. From female-fronted PVRIS to Good Charlotte, to rare US guests Jimmy Eat World, ready to offer us some «integrity blues». Add to that LA's Bad Religion and rap rock from Hollywood Undead, and you're set!
Finally, there's a variety of music from other countries. It's Japan's J-pop/death metal girl trio, Babymetal, along with Sweden's Avatar and Grammy-nominated prog metal Meshuggah, and Georgian-based act Baroness.
See the full lineup below and  be sure to get your tickets to Rock am Ring and Rock im Park. See you in Germany!
Don't miss the latest news about your favorite bands with AlteRock website and join AlteRock Facebook and Twitter to stay tuned for rock and metal news.
Photo credit: Rock am Ring