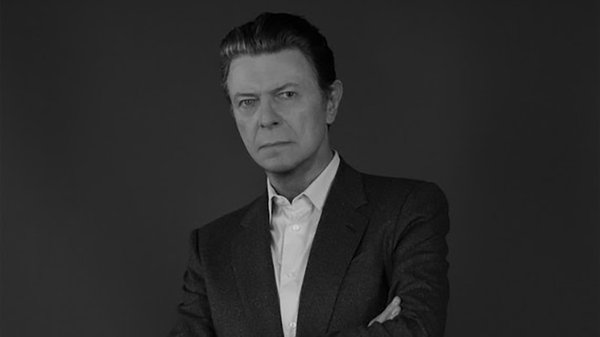 Shaken to their very core by the news of David Bowie's death, rockers have launched numerous tributes and campaigns to battle cancer, including a head shaving campaign…
January 14, 2016
Rock and metal veterans are still recovering from the past few weeks, marked by the deaths of Lemmy Kilmister and David Bowie. "Everybody's dying around me, but I'm at that age," Ozzy Osbourn told Rolling Stone. "People start to fall off, not one every nine months, one every f—ing day, a week. It's happening so frequent now. F—ing hell".
The news of David Bowie's death after 18-month exhausting battle with cancer shook the music community and the listeners all around the world, and social media exploded with reactions, covers, tributes and art pieces dedicated to the passed musician. The tragic news broke on the morning of Jan 11, and was a real shock for the whole world, as the rock icon shielded his desease from everyone and just released his new album Blackstar and a music video for Lazurus two days prior to his death. According to Bowie's producer Tony Vicsonti, the musician wrote the lyrics for Blackstar with an intention to leave the album to his fans as a parting gift.
It would take us forever to list all the reactions from the musicians on the rock scene to Bowie's passing, so we made you a collection of the reactions and tributes from the most legendary bands and artists, whose albums topped the charts at about the same time David Bowie's creativity blossomed, and the comments from the rockers who were influenced tremendously by Bowie's music. Younger rockers who grew up on his music, also offered countless tributes as well and some of them took it way further than a mere social media post and launched campaigns for the purpose of gathering funds to boost cancer research.
Cancer Bats have gone an unusual way, as the band's frontman Liam Cormier announced a head shaving campaign for the Princess Maragret Cancer Foundation and Research Centre. It does not mean the singer is suggesting the fans shave their heads here and now, though. The frontman has taken this decision only for himself: he is keeping his hair till the end of the tour, but upon returning to Toronto will shave his head. Cancer Bats fans may donate as much as they can to the foundation, even a few dollors, till Feb. 21 and can do so while attending one of the band's shows. Another young rocker, Brendon Urie and his band Panic! At The Disco announced they would be donating all proceeds from their merchandise sale from London concert to Cancer Research UK.
Read the rock and metal veterans' reactions and tributes to David Bowie's passing below.
We had so many good times together. He was my friend, I will never forget him. 2/2 pic.twitter.com/9xfPj88x8b

— Mick Jagger (@MickJagger) January 11, 2016
Nearly brought to tears by sudden news of @DavidBowieReal David Bowie's passing RIP — Billy Idol (@BillyIdol) January 11, 2016
He inspired us to go beyond the norm & reach out & dispel the void of life in 70's England wth r own art forms…. https://t.co/saFNM9CJI7

— Billy Idol (@BillyIdol) January 11, 2016
MESSAGE FROM IGGY: «David's friendship was the light of my life. I never met such a brilliant person. He was the best there is. — Iggy Pop» — Iggy Pop (@IggyPop) January 11, 2016
David Bowie: The cleverest and most interestingly brilliant man of our time. What a vacuum he leaves, and how he will be missed. Roger

— Queen Official (@QueenWillRock) January 11, 2016
@acdc Lemmy? — Ali (@alirnkl) January 11, 2016
There aren't words enough to express the feeling of loss in this moment. RIP David. You will be… https://t.co/9N2DkKLzJt

— Slash (@Slash) January 11, 2016
David Bowie really, really was the best. — Nirvana (@Nirvana) January 11, 2016
Speechless #ripdavidbowie https://t.co/Frwk6qRY40

— Rob Zombie (@RobZombie) January 11, 2016
Take your protein pills May Gods Love Be With You #thankyou #inspiration @DavidBowieReal We could be #heroes just for one day — Sebastian Bach (@sebastianbach) January 11, 2016
[schema type=»review» url=»http://alterock.net/rockers-react-david-bowies-death/» name=»Legendary rockers React to DAVID BOWIE's Passing, Launch Campaigns for Cancer Research» description=»Shaken to their very core by the news of David Bowie's death, rock artists have launched numerous tributes and started campaigns to battle cancer, including a head shaving campaign.» rev_body=»The news of David Bowie's death after 18-month exhausting battle with cancer shook the music community and the listeners all around the world, and social media exploded with reactions, covers, tributes and art pieces dedicated to the passed musician. » author=»Tatiana Vinichenko» pubdate=»2016-01-15″ user_review=»5″ min_review=»1″ max_review=»5″ ]