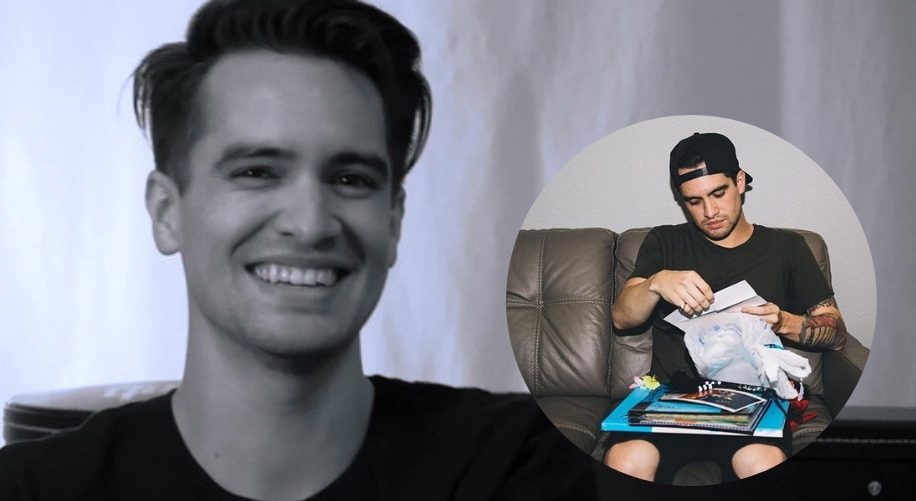 What gift can you send your idol? Brendon Urie's tour manager posts a list of do's and don'ts
October 2, 2018
«I've always wanted to send Brendon Urie something to show my love but I never really know what…» — recognized yourself in these words? Well, don't be under the illusion he gets and keeps them all. Panic! At The Disco receive hundreds of thousands of gifts and only some of them reach the addressee.
To somehow filter this flow, P!ATD tour manager, Zach Hall, has shared guidelines for eager fans to make sure your present gets noticed by the singer.
Hall has posted a series of tweets, answering fans' typical questions about the destiny of their letters and presents to Urie. He starts by saying some things fans send are thrown away and never end up in Urie's hands. "You have to understand he gets hundreds of thousands of gifts & drawings & just crazy things," Hall explains. "He would literally have to buy a house just to store these things."
Instead, he offers fans to take the advantage of living in the digital era and send pictures of the letters and artwork, not the physical items.
We do.

— zackcloudhall (@ZackCloudHall) October 1, 2018
Then what is the best digital present you can send the musician? Easy!
[quote align=»center» color=»#COLOR_CODE»]«A note that says thank you. It's the best and easiest and doesn't require him to do anything other than receive your message. It's THE BEST,» the tour manager underlines.[/quote]
Watch: Marching band raise the bar high with cover of PANIC! AT THE DISCO's track 'High Hopes'
If you still decide to send Brendon Urie gift, here are some don'ts:
no food
no asking for multiple things to sign
no things to sign without a return address and a pre-paid envelope
no nudity
no gifts of too much value (they can get lost)
— zackcloudhall (@ZackCloudHall) October 1, 2018
You got it all? Ready to send a present? Ok, go ahead! Here is the correct address:
The address to send stuff to is below. My "guidelines" are pretty clear guys. I know they just bring up more questions but they are there to help you. If you send stuff without postage and SASE please be prepared to never see it again. I'm sorry. pic.twitter.com/Lgcbt96ClA

— zackcloudhall (@ZackCloudHall) October 1, 2018
Have you ever sent your favorite musician a gift or asked for an autograph? Have you ever heard back from them? Share your thoughts in the comments, and join AlteRock Facebook and Twitter to stay tuned for rock and metal news.