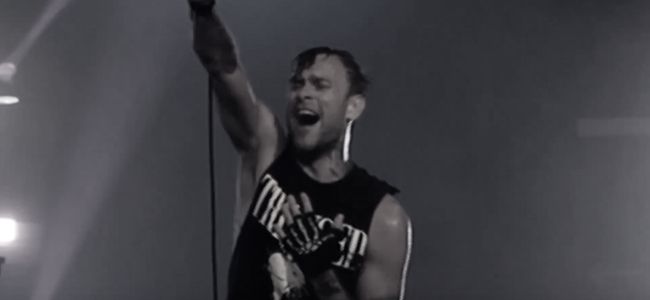 "Big news update to be revealed ASAP!", The Used intrigued their fans
The Used fans in the UK and the rest of Europe are deeply upset. The band has just announced that they had to cancel their tour dates in Europe and Great Britain scheduled for May and June, including the Slam Dunk Festival set. The official statement reads that The Used couldn't miss a wonderful "opportunity".
The Used official post reads:
"We are very sorry to announce that we will not be able to come to the UK and Europe in May & June. An Opportunity has arisen for The Used that we absolutely couldn't turn down.(Big news update to be revealed ASAP!) We apologize to all our fans who already made plans to see us and we promise to make it up to you very very soon."
Fans who have already bought the tickets are obviously saddened by this piece of news. However, this sudden announcement is leading fans more and more to believe The Used are secretly negotiating a co-headlining tour with My Chemical Romance. It wouldn't be surprising at all since Bert McCracken and Gerard Way have been good friends for God knows how long. So the friends' reunion on stage would nicely frame the recent MCR reunion.
Officially though, there's no confirmation to such reasoning for now, as well as no overlapping of tour dates of the two bands. The upcoming My Chemical Romance tour only contains March dates and then later mid-June dates in Europe, while The Used' cancelled dates refer to those in May and the first week of June, as AltPress points out.
Anyhow, The Used promised to reveal the "big news" soon, so let's wait and see.
In the meantime, 2020 has started amazingly well for The Used. The emo legends have announced their new album Heartwork and released two singles from it, 'Blow Me' and 'Paradise Lost, a poem by John Milton'. Last week the band finished their U.S. intimate club tour, but we know they won't rest long before scheduling another bunch of shows. The Used' upcoming album, Heartwork, drops April 24.
Don't miss out on the news about your favorite rock bands – join us on AlteRock Facebook and AlteRock Twitter!