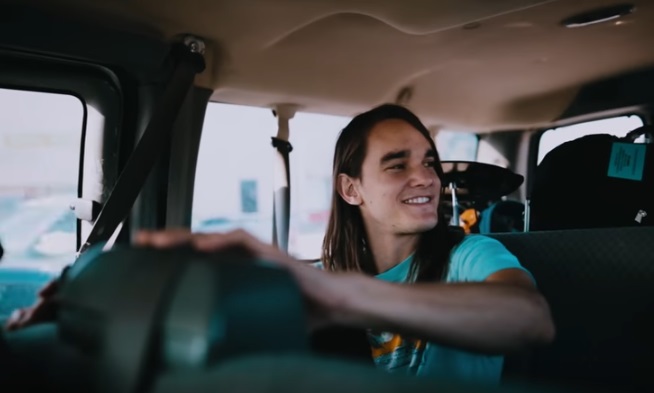 Produced by Tim Kirch, the web series depicts the creation of the band's upcoming new album
November 2, 2016
Writing music, meeting the producers, going to the studio, polishing the record – sounds like motions every musician goes through every other year. Nothing new under the sun. Unless… the band turn all their actions, journeys and dialogues on the way into a video series they are going to share with fans!
The Maine have launched a web series Miserable Youth – the video chronicle of the creation of their sixth album (under the working title Horny For Music). The series is launched exclusively on YouTube, and you can watch the first episode of it in the player below.
The episode shows the Maine lineup on the road, heading to their recording studio in Northern California. You will also get to visit the frontman John O'Callaghan's house and meet the band's producer Colby Wedgeworth in this part of the series.
The Maine's previous album was 2015's American Candy. In the light of the band's tenth anniversary, the guys are preparing a special festival experience for their fans, hitting the road with the Summer Set and Beach Weather.
Check out the episode below. Share your thoughts in the comments, and join Alterock Facebook and Twitter to stay tuned for rock and metal news.