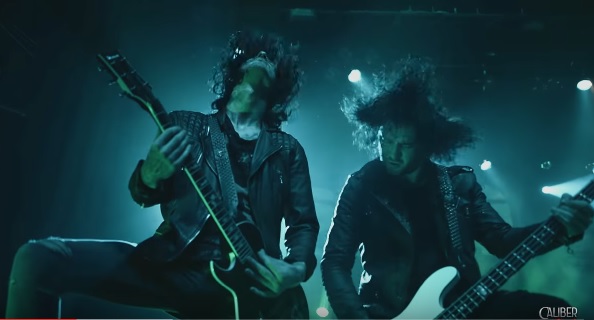 The performance video gives a taste of what the band's shows are like with the original singer Danny Worsnop
December 21, 2016
When the 10 Years in the Black Tour (Sumerian Records 10th Anniversary Tour) came to rock The Regency Ballroom in San Francisco, bringing such bands as Asking Alexandria, Born Of Osiris and I See Stars, it was the perfect venue for CaliberTV to capture Asking Alexandria live with their "new old vocalist" Danny Worsnop on the mic.
CaliberTV is a popular YouTube channel delivering fans live performance videos from recent shows. The channel recorded the band performing their anthem-like song 'Someone, Somewhere', which you can check out below.
Also, Asking Alexandria's Ben Bruce recently sat down with Brittney Patton to talk about the 10 Years in the Black Tour, upcoming Asking Alexandria music, the band's future plans and more. You can stream the new interview below and let us know what you think in the comments.
Join AlteRock Facebook and Twitter to stay tuned for rock and metal news.