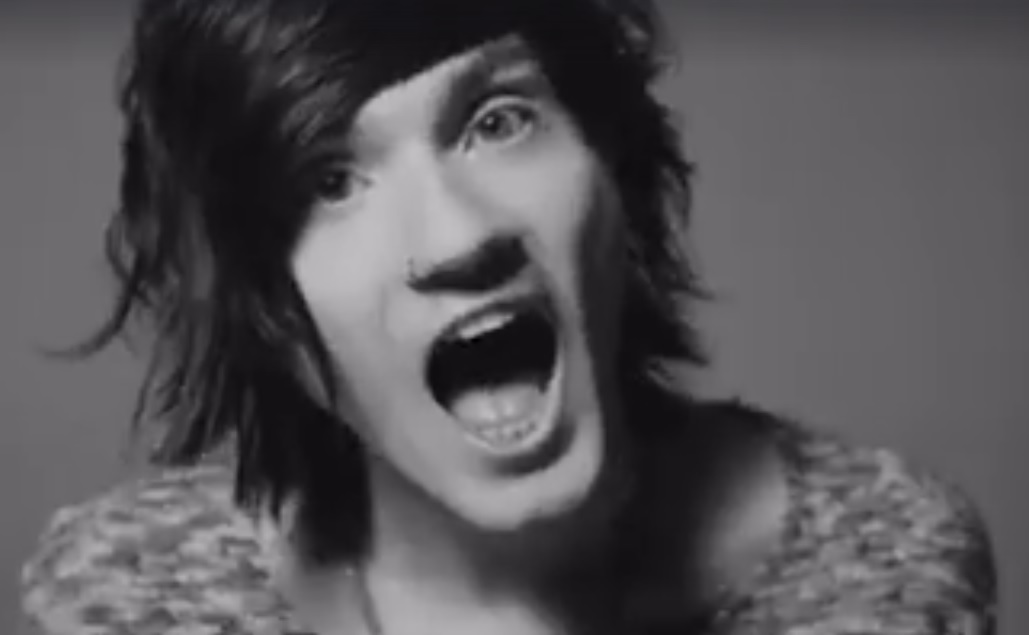 Asking Alexandria have unleashed a powerful music video for their new single 'The Black'
February 1, 2016
Asking Alexandria have unleashed their new video for the fresh single 'The Black', which is also the title track of the band's new full-length, coming out March 25 through Sumerian Records. The record marks the first time Ukrainian singer Denis Stoff (Shaforostov) is on the vocals. Stoff had quite a strong following on YouTube, covering Asking Alexandria prior to joining the band. In the end, his cover efforts led to a deal with Sumerian for his band Down and Dirty. One day Ben Bruce (lead guitar, vocals) sent Stoff an email, inviting him to try his vocals for Asking Alexandria, and soon afterwards the band officially included their new vocalist into the their lineup. (via Blabbermouth)
Stoff replaced Asking Alexandria's longtime vocalist Danny Worsnop after his departure from the band last year. Worsnop eventually lost his interest in screaming vocals and heavy music in general. He also tore his vocal cord in three years ago. After his departure from the band, he focused on his other group, We Are Harlot, playing in pop-punk genre.
The guys are continuing their extensive British Invasion tour with Bullet for My Valentine and While She Sleeps across North America, kicking off Feb 2 in San Diego, CA. Besides, Asking Alexandria will play a bunch of US headline dates in Feb-May in between the British Invasion stream of shows. Check their upcoming headline tour dates below.
Asking Alexandria US headline dates:
Feb 04 – Reno, NV
Feb 08 – Salt Lake City, UT
Feb 14 – Lincoln, NE
Feb 26 – Atlanta, GA
Mar 04 – Rochester, NY
Mar 09 – Grand Rapids, MI
Mar 11 – Odessa, TX
Watch 'The Black' video below and be the first to share your thoughts in the comments. Join Alterock Facebook and Twitter to always stay tuned on the news about your favorite rock bands!
[schema type="review" url="http://alterock.net/aa-the-black/" name="Watch ASKING ALEXANDRIA's New Powerful Video 'The Black' " description="Asking Alexandria have unleashed a powerful music video for their new single 'The Black'" rev_body="Asking Alexandria have unleashed their new video for the fresh single 'The Black', which is also the title track of the band's new full-length, coming out March 25 through Sumerian Records. " author="Tatiana Vinichenko" pubdate="2016-02-05″ user_review="5″ min_review="1″ max_review="5″ ]