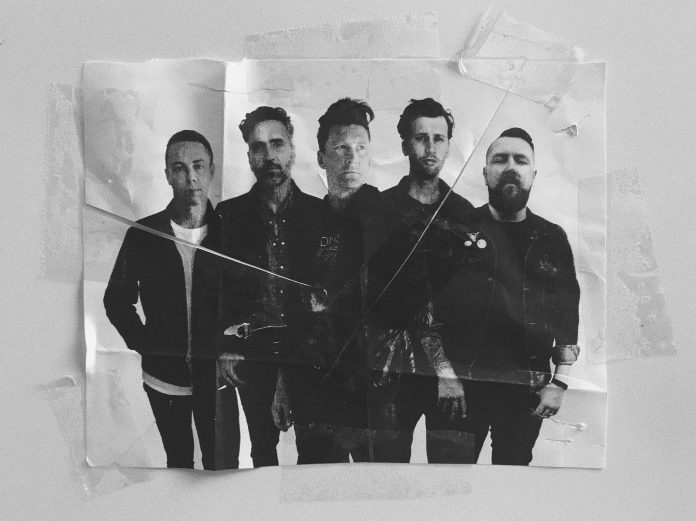 The guys from Anberlin decided they "like each other enough to work on writing music together again"
If you haven't heard of Anberlin in the past few years, it's because the band hadn't been in the spotlight for almost six years, following the official announcement of disbanding. However, coronavirus-caused isolation brought the old mates back together, and the alt-rock band that has sold over 1,000,000 albums is reuniting for new music!
Anberlin hosted a livestream acoustic full-band show this past weekend, May 24, titled Miles From Here, In Other Towns. The stream was the perfect time and place for the announcement of their comeback. Now the group is working on their first new material since the album Lowborn and a 2015 live album. What Anberlin fans have been hankering after is finally happening:
"We decided we like each other enough to work on writing music together again," frontman Stephen Christian said during the acoustic livestream.
Watch: FOO FIGHTERS, YUNGBLUD, COLDPLAY, 5SOS and 20 other singers collaborate on cover of 'Times Like These'
In fact, Anberlin were already planning new shows in the US this summer but, as you all know, the COVID-19 pandemic led to massive show cancellations, and so far it's too optimistic to be planning live events in the coming months. But nothing stops musicians from jamming together and composing new music, and Anberlin might be surprising us with new pretty soon!
The alt-rockers from Florida announced disbanding back in 2014, having recorded their seventh album, Lowborn, and touring one last time to promote the release. The musicians came back together for one show in Florida in December 2018, as part of Underoath's Erase Me Tour and one headlining show the day before.
In May 2019, Anberlin did a series of headlining shows in Australia, followed by a 22-stop U.S. tour. But initially the group had no plans for a comeback after those reunion concerts. Now it's official: the authors of 'Feel Good Drag', 'Impossible' and 'Unstable' are writing new masterpieces.
More: Missing our dearest ones during pandemic inspires sing-long of BLINK-182's 'I Miss You'
Are you excited to hear new stuff from Anberlin? What's your ultimate favorite in the repertoire of the Florida rockers? Stay tuned with us on AlteRock Facebook and AlteRock Twitter!