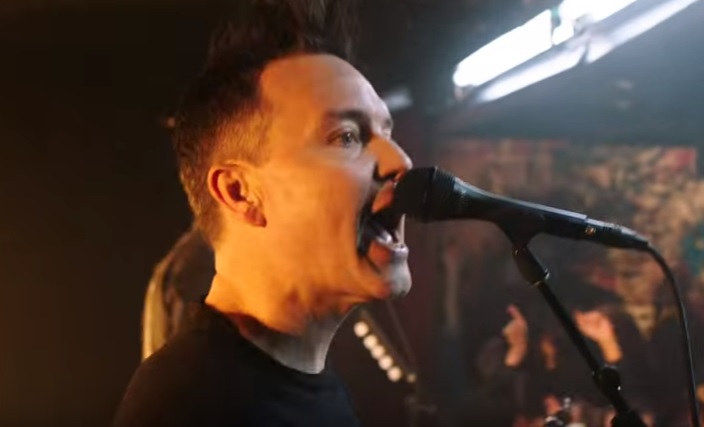 Blink-182 have shared the music video for 'Bored To Death', the first single from their comeback album
June 21, 2016
"Life is too short to last long", is the motto of Blink-182 single 'Bored To Death' and the philosophy of its music video, which the band has just unveiled. 'Bored To Death' is the band's first single from their new album, California.
The main character of the video is a college student, who really is bored to death, killing time at the lectures, while in his thoughts he is far away from the classroom. Whether it's violating someone's property in order to have a swim in a private pool with his girlfriend or listening to vinyls at the record shop, the guy makes the most of his every day, not thinking about tomorrow.
But is it just the way he wishes his life would be or is it all really happenning? See for yourself in the video below.
Blink-182's comeback album, California, is due out July 1. The punk-rockers have already released three songs off of the new album: 'Rabbit Hole,' 'Built This Pool' and 'Brohemian Rhapsody.'
The trio is about to embark on their upcoming tour with A Day To Remember, where All Time Low and All-American Rejects will serve as their supporting acts.
Share your thoughts in the comments, and join Alterock Facebook and Twitter to stay tuned for rock and metal news.