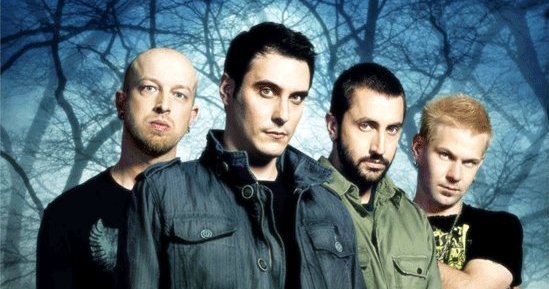 Alternative rockers Breaking Benjamin will release their comeback album, Dark Before Dawn, on June 23, with its lead single, 'Failure' coming out on March 23
March 19, 2015
After 3-year hiatus due to Burnley's recurring illnesses, Breaking Benjamin have finally announced that they will release their comeback album, Dark Before Dawn, on June 23. The album lead single, 'Failure', will be out next Monday, March 23.
From September 2014 on, the band has been enjoying its updated lineup, with Burnley on vocals and four new members. Those include guitarist Jasen Rauch, (ex-Red), guitarist Keith Wallen, (ex-Adelitas Way), bassist Aaron Bruch, who played a couple of acoustics shows with Burnley in 2010 and 2013, and drummer Shaun Foist (ex-Picture Me Broken).
Last month the band played a short winter tour, and in April/May Breaking Benjamin will do a Nationwide tour. They will also perform at several large festivals, such as Rock on the Range, Welcome to Rockville, Carolina Rebellion, Rocklahoma, and Pointfest, alongside with Linkin Park, Seether, Chevelle, Papa Roach and more.
Listen to a teaser of 'Failure' below and share the great news with the world!