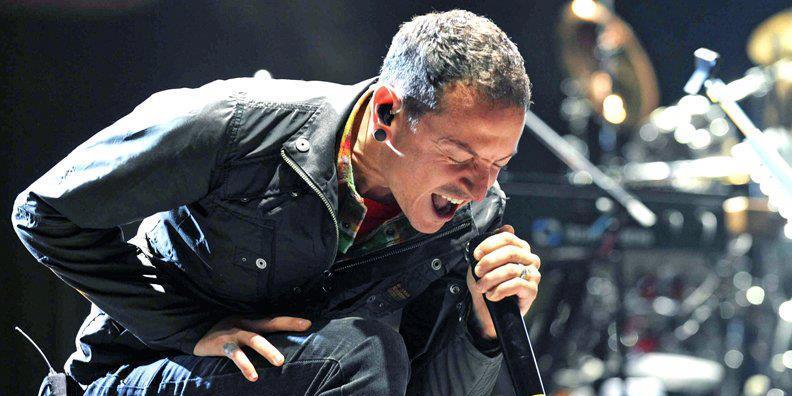 The 41-year-old lead singer of Linkin Park took his life on the birthday of his late friend Chris Cornell
July 20, 2017
As hard as it is to believe for millions of rock fans around the world, today the world has lost its iconic nu-metal figure, Chester Bennington, the lead singer of Linkin Park. The vocalist has been found dead at his home in California, 'hanged after suicide', The Sun reports. Bennington was at home, in a private residence in Palo Verdes Estates in Los Angeles when he took his life, writes TMZ.
The Los Angeles County coroner has confirmed Bennington's death: his body was discovered by an employee this morning, just before 9am. His wife, Talinda Ann Bennington, and the singer's kids were not at home when the incident took place. The singer was alone.
Bennington had six children from his two marriages – Jamie, 21, Isaiah, 19, Draven, 15, Tyler Lee, 11, and Lily and Lila, 7. He was married to Talinda for 11 years and was previously married to Samantha Marie Olit from 1996 till 2005.
Linkin Park's second lead singer, Mike Shinoda, confirmed the news on Twitter a few hours later and wrote: "Shocked and heartbroken, but it's true. An official statement will come out as soon as we have one."
Shocked and heartbroken, but it's true. An official statement will come out as soon as we have one.

— Mike Shinoda (@mikeshinoda) July 20, 2017
The details are not being revealed just yet but it wasn't apparent that the vocalist had been tending to commit a suicide. Linkin Park had been touring with their new album, One More Light, and were scheduled to play the next show at the Xfinity Center on July 27 in Mansfield, Massachusetts.
Also, just days before his death, the singer headed to studio with his bandmates, where they were collaborating with Watsky. In addition, he had locked a photoshoot in Hollywood, which was supposed to take place today.
Bennington's death comes on the birthday of his close friend Chris Cornell (the Soundgarden) who was found hanged in his hotel room this past spring, on May 18. You can remember Linkin Park's performance of 'Crawling', featuring Chris Cornell, in the player below. At the end of the song Bennington adds: "He's got the f–ing most beautiful voice in rock'n'roll, man!"
Chester then performed at Cornell's funeral two months ago, to which he added an open letter, personally addressed to his good pal. The day later, Linkin Park were playing on Jimmy Kimmel but in light of Cornell's passing way the band chose to perform 'One More Light' as a tribute to the late musician (watch below).
A while ago, Bennington spoke in the interviews about his previous longtime battle with drug addiction, alcoholism and depression. He told Metal Hammer last December that there was a time when he would mix all sorts of drugs, including crack and crystal meth:
"I was on 11 hits of acid a day. I dropped so much acid I'm surprised I can still speak! I'd smoke a bunch of crack, do a bit of meth and just sit there and freak out. Then I'd smoke opium to come down."
Bennington's songs and lyrics have always been extremely personal and intimate, letting Linkin Park easily find a path to the hearts of millions of listeners. From the depressive song texts Bennington wrote for his ealier band Grey Daze (1993-1998) to the famous intense words of 'Numb' and 'Breaking the Habit' to the most recent songs, the singer always poured out his heart in his lyrics. He used the song texts as the canva to talk about personal struggle, fighting depressing thoughts and overcoming addiction.
One of the band's latest singles, Heavy, wasn't an exception, and might be an indicator of what Bennington had been going through in his head over and over again: "I don't like my mind right now // Stacking up problems that are so unnecessary // Wish that I could slow things down" finishing up with the line "If I just let go, I'd be set free."
Just three hours before the vocalist's death was announced, the band had shared a new music video for their latest single, 'Talking to Myself' (see below).
Linkin Park are one of the pioneers of nu-metal genre and one of the cornerstones on the alternative rock scene. World success came to them with the release of the debut album, Hybrid Theory, in 1999, followed by an even more iconic album, Meteora, in 2003.
Our hearts go out to the family and friends of Chester Bennington.