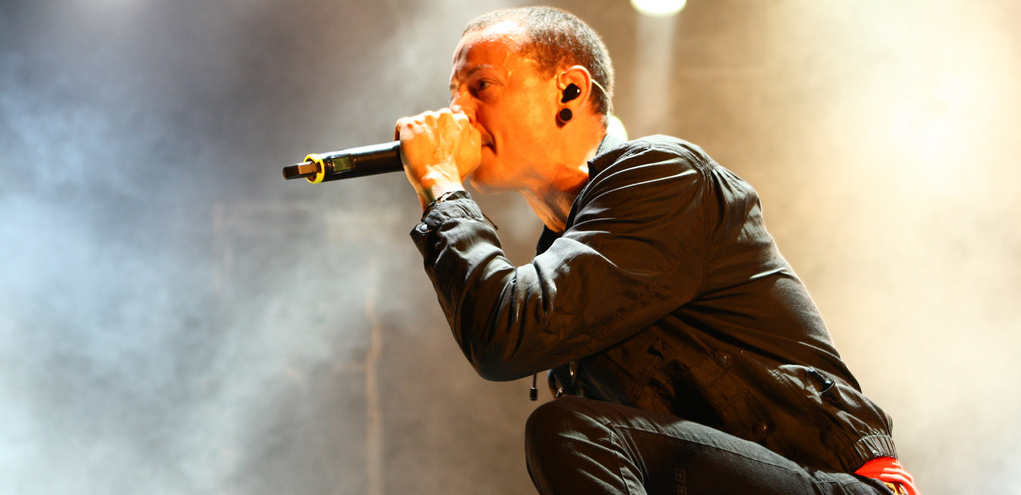 LINKIN PARK's "Numb" has never sounded more intimate. Listen to the isolated Chester Bennington's vocals for the song
March 23, 2015
There has recently been posted a nice video where someone has pulled Chester Bennington's vocals out of Linkin Park's number one hit, "Numb."
As Loudwire point out: "While it's safe to say that some vocalists suffer when the production is taken away from their vocals, that's definitely not the case for Bennington, who shows the ability to use the rasp in his voice to not only deliver the quiet, melodic moments of the track, but to also belt out powerfully long notes that would leave most of us gasping for air".
Chester Bennington is collaborating with Stone Temple Pilots on their new album recording. After the recent surgery on his broken ankle, the vocalist is hoping to be ready to tour again soon with Linkin Park, with their first spring appearance scheduled for May 9 at the inaugural Rock in Rio USA festival in Las Vegas.
Listen to Bennington's "version" of the song below and share this post with your friends (the vocals kick in othe 23d second of the clip).