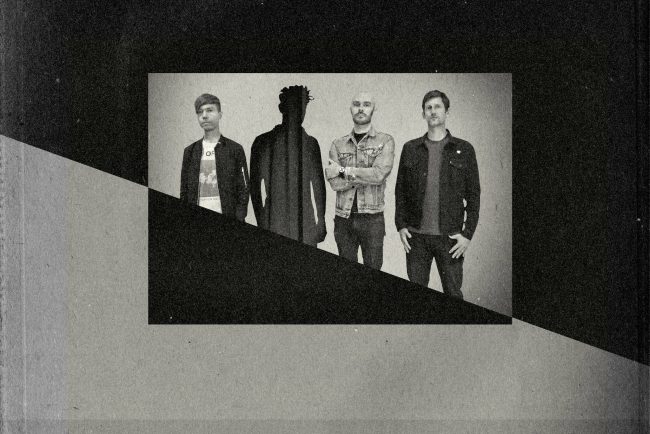 Fans are puzzled: is Havok leaving the band or is a hint at a new release?
October 25, 2018
It won't be underestimation to say AFI's update has caused a stir among thousands of their fans today. They band took to social media to post their new press shot… with Davey Havok's silhouette cut-out! The photo is nicely framed, though, leading fans to suggest it's a cover art for an upcoming new song or album. But even if AFI are really teasing new music, it still won't explain the empty body shape of the frontman…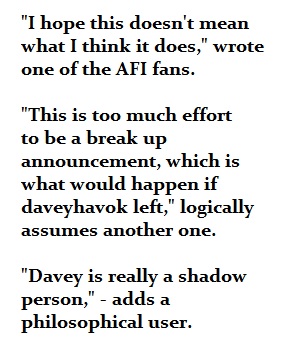 As the band has been recently low-key, it's impossible to fit the image into any context. That's why it's not surprising AFI fans are caught up in guessing what this all could mean. Is the singer leaving the band? If so, why do we find it out from a press photo and not a goodbye message to fans? Is there a new song on the way?
The teaser has been decrypted! The info leaked that AFI are releasing a new single, 'Get Dark' (thus all the shadow mystery), and we're super excited to hear it. You can see its cover below. Are you surprised or did you guess it from the start? Drop us your comments below, and let's discuss the band's unusual teasing approach.
The band's latest album to date, informally known as The Blood Album, came out in 2017. Apart from being part of AFI all these years, Havok has been part of various music projects such as Blaqk Audio, XTRMST and most recently, DREAMCAR (with No Doubt members).
Be the first to leave your comments and stay tuned with AlteRock Facebook and Twitter to never miss on the news about your favorite alternative music!