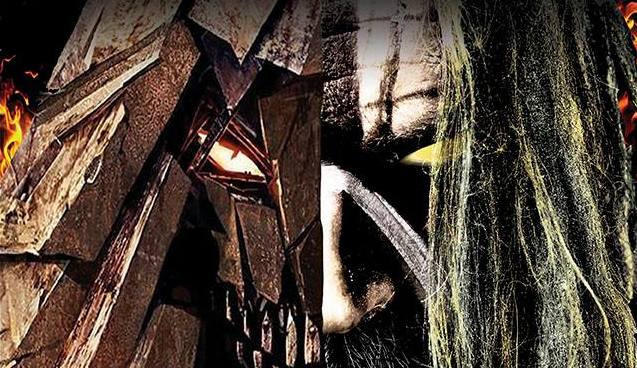 Disturbed and Rob Zombie will hit the road together in April-May 2016 for a U.S. co-headlining tour
January 19, 2016
Get ready for a larger than life experience as two industrial metal powerhouses, Rob Zombie + Disturbed, are uniting forces for their co-headlining US tour! And as if that's not awesome enough, the bands will be supported on tour by a powerful up-and-rising band Pop Evil.
Besides a co-headlining tour, the bands will appear on various summer rock festivals in the US, including Welcome to Rockville, Carolina Rebellion, Northern Invasion, Rock on the Range and Rocklahoma.
For Rob Zombie it is a great opportunity to present his sixth album live – the record with an intricate title Electric Warlock Acid Witch Satanic Orgy Celebration Dispenser. Disturbed in their turn will be supporting their latest Immortalized album and Pop Evil – their 2015′ studio effort, Up. For Disturbed this newly announced US tour will closely follow their own headlining tour, which kicks off in February with Nonpoint as an opening act.
Tickets for Disturbed and Rob Zombie's co-headlining rally will go on sale this Friday, Jan 22, including an option of purchasing a VIP package, including meet and greets.
As to Rob Zombie's non-music news, his next horror film, 31, is nearing its release. The movie has received an "R" rating after multiple negotiation efforts and is now ready for official release.
Rob Zombie, Disturbed, Pop Evil US Tour Dates (via Loudwire):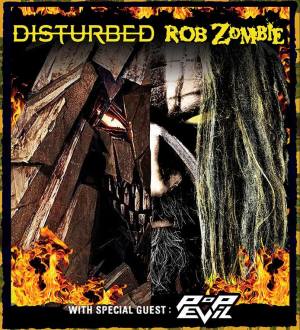 4/30 – Fort Myers, Fla. @ Fort Rock*
5/01 – Jacksonville, Fla. @ Welcome to Rockville*
5/03 – Biloxi, Miss. @ Mississippi Coast Coliseum
5/04 – Pelham, Ala. @ Oak Mountain Amphitheater
5/06 – Atlanta, Ga. @ Aaron's Amphitheater
5/07 – Nashville, Tenn. @ Ascend Amphitheater
5/08 – Concord, N.C. @ Carolina Rebellion*
5/10 – Lafayette, La. @ Cajundome
5/11 – Bossier City, La. @ CenturyLink Center
5/13 – Council Bluffs, Iowa @ KIWR Festival*
5/14-5/15 – Somerset, Wis. @ Northern Invasion*
5/15 – Fargo, N.D. @ Fargo Civic Center
5/17 – Cedar Rapids, Iowa @ US Cellular Center
5/18 – Bloomington, Ill. @ U.S. Cellular Coliseum
5/20-5/22 – Columbus, Ohio @ Rock On The Range*
5/19 – Saginaw, Mich. @ FirstMerit Bank Event Park
5/22 – Hershey, Pa. @ Giant Theater
5/24 – Grand Rapids, Mo. @ Van Andel Arena
5/25 – Fort Wayne, Ind. @ Allen County War Memorial Coliseum
5/27-5/29 – Pryor, Okla. @ Rocklahoma*
* festival appearance
[schema type="review" url="http://alterock.net/disturbed-and-rob-zombie-us-tour/" name="DISTURBED and ROB ZOMBIE Announce US Co-Headlining Tour" description="Disturbed and Rob Zombie will hit the road together in April-May 2016 for a U.S. co-headlining tour" rev_body="Get ready for a larger than life experience as two industrial metal powerhouses, Rob Zombie + Disturbed, are uniting forces for their co-headlining US tour! " author="Tatiana Vinichenko" pubdate="2016-01-20″ user_review="5″ min_review="1″ max_review="5″ ]