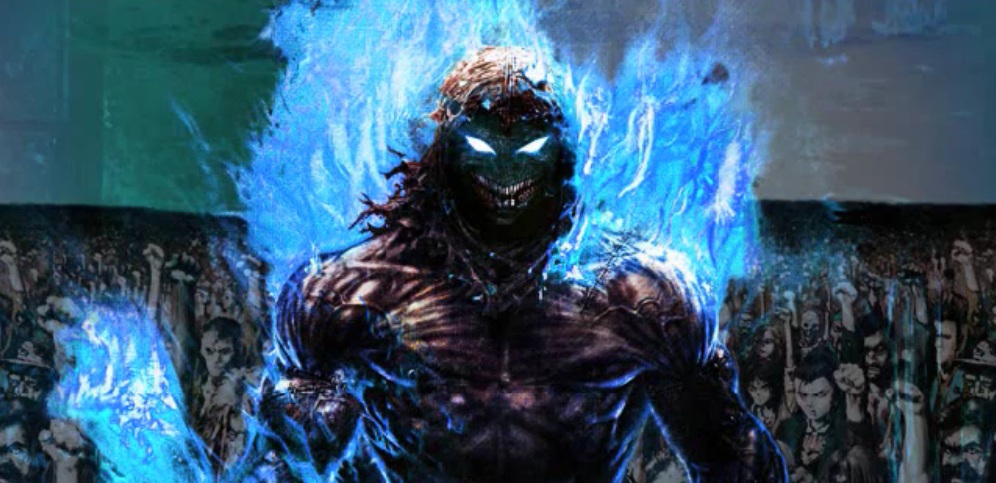 DISTURBED are breaking the silence with the metaphorical video of "The Guy"…
June 22, 2015
There's been a great deal of Disturbed for the past few years as to whether the band is on a temporary hiatus or is not going to reunite at all. Disturbed released their last album to date, Asylum, in 2010. Now, with the band's new Facebook message, it seems that we are in for some exciting news from Disturbed.
Read: David Draiman of Disturbed stands with his people of Israel (click here)
The band posted an enigmatic video on their Facebook page two days ago, depicting a mascot on life-support, but still breathing. Enigmatic for most people, but not for hardcore Disturbed fans. The creature lying on the medical table is the well-known symbol of Disturbed cover art – "The Guy". And there is little doubt from this moment on that the band is coming back to life and preparing some new material, to the delight of their enormous fanbase.
Watch the metaphorical teaser below, leave us your comments, and stay tuned with Alterock Facebook and Twitter to never miss out on the news about your favorite alternative music!
[fbvideo link="https://www.facebook.com/Disturbed/videos/10153522222937384/" width="500″ height="400″ onlyvideo="1″]