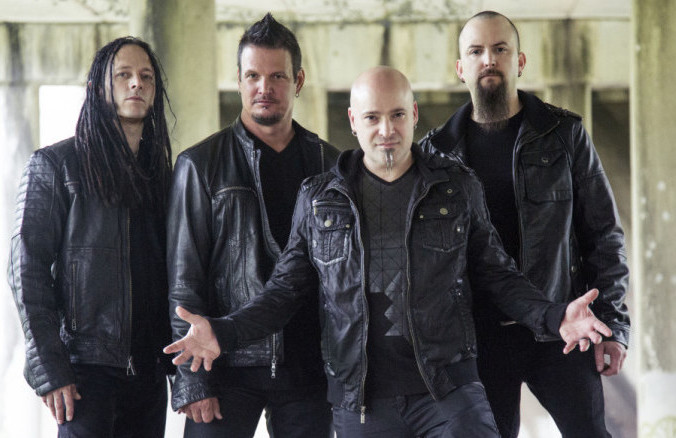 Disturbed have given 'Sound of Silence' a live debut in North Dakota
February 12, 2016
Disturbed's cover of Simon and Garfunkel's 'Sound of Silence' has proven that not only is the band back but they have developed an even more powerful sound, with David Draiman showcasing some never-before-heard hypnotizing and captivating notes. This past Wednesday, Feb 10, Disturbed performed the heartfelt 'Sound of Silence' live for the first time ever in Fargo, N.D. at the Fargo Civic Center.
Draiman's vocals, building in strength and intensity throughout the song, are accompanied by the acoustic guitars played by Dan Donegan and John Moyer and the sounds of violin and timpany drums. Be sure to watch the fan-shot video footage of the performance below.
Disturbed's frontman recently told Loudwire he was grateful to his bandmates for convincing him to turn off the band's signiture metal route and record 'Sound of Silence' as we can hear it right now. He said: "I thank you guys for pushing me in this direction, I wouldn't have normally gone there. Personally, I hadn't heard my voice like that since I was a young man, since I was a teenager," Draiman admitted.
The opening night in Fargo also included performances of other Immortalized songs, 'The Vengeful One', 'The Light', and a medley of covers including Nine Inch Nails' 'Closer,' U2's 'I Still Haven't Found What I'm looking For,' Rage Against the Machine's 'Killing in the Name' and The Who's 'Baba O'Riley'.
Disturbed have begun their 2016 tour in support of Immortalized album, first presenting their new live material in North America and Europe, with the tour dates booked all the way into August. In June they will cross the ocean for a bunch of summer festivals, including Germany's legendary Rock am Ring (Jun 3), UK's renowned Download Festival (Jun 12), Belgium's Graspop Festival (Jun 17) and France's Hellfest (Jun 18). The summer schedule for Disturbed will round off with Rock USA in Oshkosh, WI and Heavy MTL festival in Montreal, Canada.
Check out the video footage below. What do you think of the live debut of the song? Share your thoughts in the comments, and join Alterock Facebook and Twitter to stay tuned for rock and metal news.