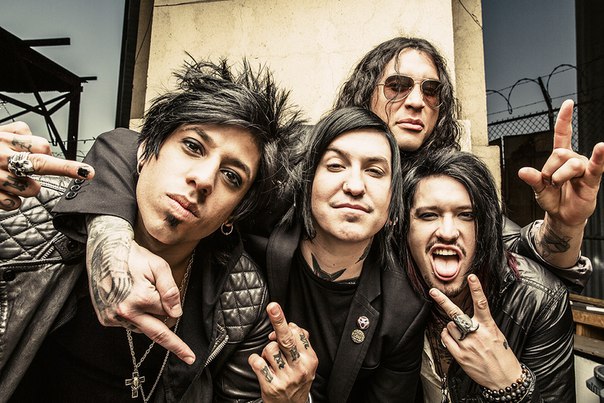 Escape the Fate share their acoustic rendition of Bieber's 'Love Yourself' and add, 'His new record rules'
March 4, 2016
This is definitely something you did not expect from Escape the Fate – the rockers have launched a brand new acoustic cover for Justin Bieber's track 'Love Yourself'. As the comments to the posted video, vocalist Craig Mabbitt added: "1. His new record rules and 2. Fuck it. Enjoy". Be sure to check out the band's video of their acoustic performance of Bieber's 'Love Yourself' below.
And it seems like more covers will follow soon. Escape the Fate took to Twitter to ask their fans: "If me and @kthrash decided to start doing more covers, what would you like us to cover next!? Let us know!"
As the cover is acoustic, Mabbitt performs the song in a tender tone while Kevin Gruft complements him with the acoustic guitar melody. But don't worry that Escape The Fate are turning into a pop act: the band keeps touring promoting their latest record, Hate Me, with tour dates booked into June. Escape the Fate's spring tour kicks off March 14 in Flagstaff, Ariz., and resumes at the end of April for another leg of shows in North America until early June.
Besides, by mid-March will have launched a new video for the song from their own repertoire, titled 'Remember Every Scar'. Craig Mabbitt confirmed the upcoming video release on his Instagram page: "Official and final release date for the next @escapethefate video is March 11th, mark your calendars!! Stoked on this one".
What do you think of the cover? Share your thoughts in the comments, and join Alterock Facebook and Twitter to stay tuned for rock and metal news.