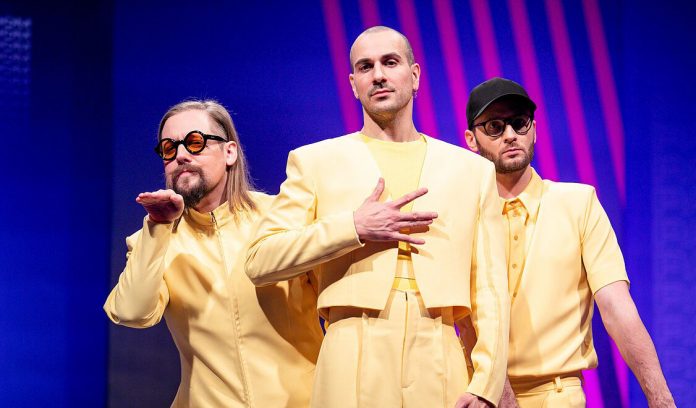 Day 1 of 39 left and we are revealing the secrets about the 1st artist in the running order – Lithuania's THE ROOP with the song "Discoteque"
Here are 5 things you probably didn't know about The Roop and its charismatic frontman!
More: BLIND CHANNEL (Finland 2021) interview: "If there's only darkness, let's have a f–ing party in that darkness"
– The stage name The Roop sounds easy and fun. The singer's actual name is Vaidotas Valiukevičius;
– After The Roop won the first national selection, they inked with a big player Warner Music Baltics;
– The Roop attempted to compete in the national selection 3 times. In 2018 it was with the song "Yes, I Do", where they came third;
– The vocalist's wife is Deimantė Litvinaitė (in the photo). Deimantė means "diamond";
– The singer's previous stage name was Milanno (and back then you wouldn't recognise him – see the photo below!). Here is one of their tracks, for example:
Watch his Eurovision entry 2021 "Discoteque" below and be sure to join AlteRock Facebook and AlteRock Twitter!