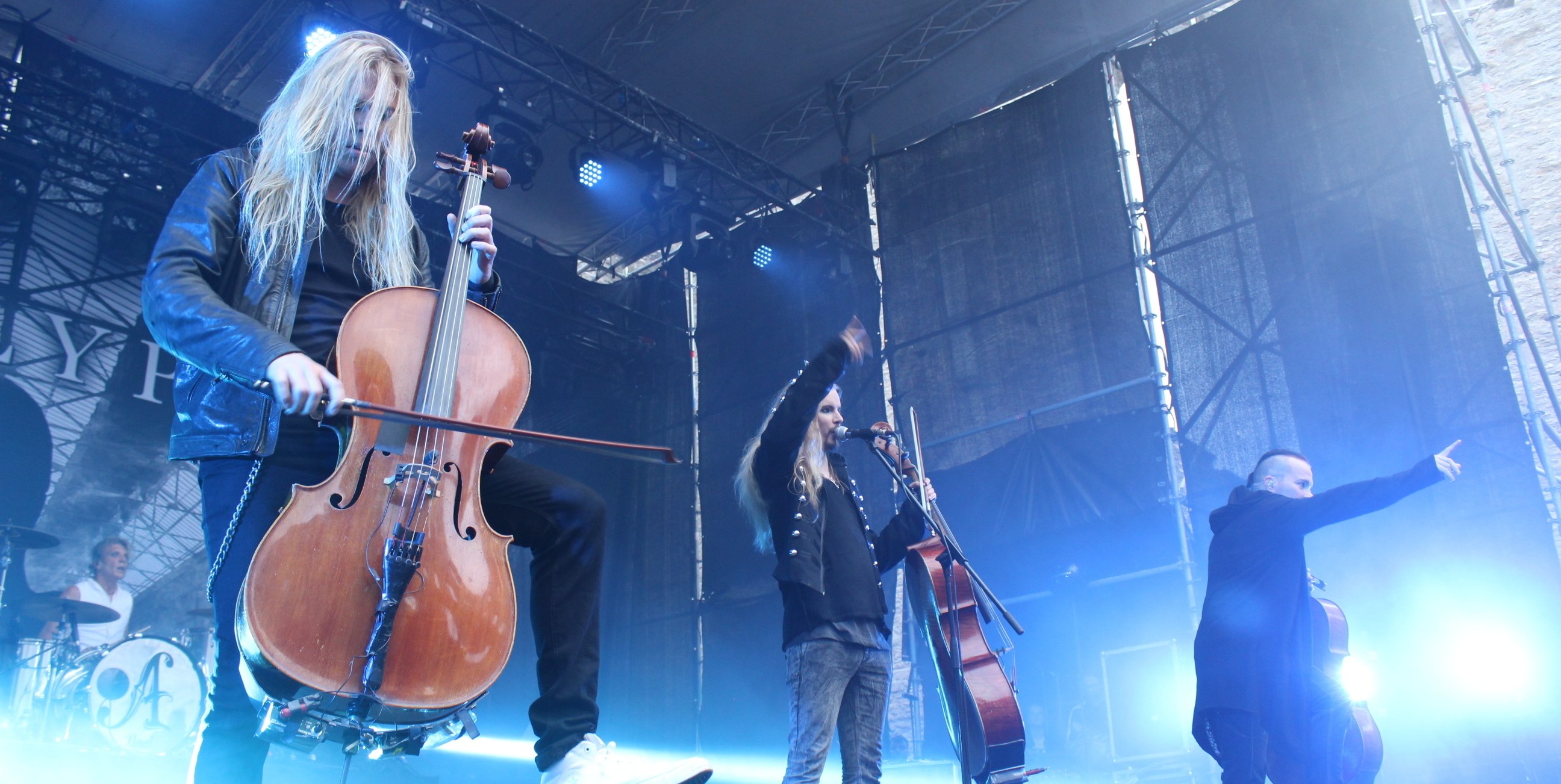 AlteRock sat down to chat with Apocalyptica before their show at 
Pirita Convent

, the ruins of Tallinn's medieval St. Birgitta monastery

July 15, 2015

Since Apocalyptica's new album, Shadowmaker, came out this past April, the cello metallers have been touring extensively in the U.S. and Europe. The musicians are currently performing their new songs for European audiences, and AlteRock had a chance to have a video interview with the band's frontman Eicca Toppinen and drummer Mikko Sirén right before their show in Estonia at the most extraordinary metal show venue, Pirita Convent, the ruins of medieval St. Birgitta monastery! Watch the video interview below: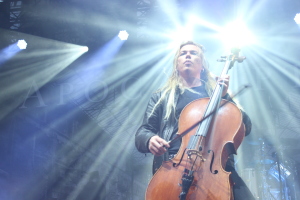 Despite being surrounded by silent church walls, Eicca and Mikko were very relaxed and talkative. Not only did they share tour impressions, but they also unveiled what world-class stars they met recently and how and where they restore energy in between the shows.
Here are a couple of interview excerpts we transcribed for you – watch the full interview above and the photo gallery from Apocalyptica's Tallinn show in monastery ruins below.
As for the changes in approach to live shows, Eicca admits: "It feels great to play new songs live. It really feels that they sound different – they sound more rich in a way. […] Of course, now that we have the same singer on tour that we were with in the studio, that has changed a lot the chemistry on stage. It feels that Franky really fits. […] It feels better together."
When asked about ways to relax during tour breaks, the frontman says: I stay in Finland all the time. I have a boat and whenever the weather is decent, I try to go out to the sea. And then I have a big garden. I live a little bit outside of town, in the woods, so I do gardening, chilling, sauna. I lot of sauna. […] Because on tour you are tied to the tour, routine, you are stuck in the bus with ten other guys… Things like making your own food, cooking and stuff like that. I am this person. I love that I can do basic regular things. That's the holiday."
Watch: APOCALYPTICA Stream Entire Berlin Show here
Leave us your comments below and stay tuned with Alterock Facebook and Twitter to never miss on the news about your favorite alternative music!
AlteRock is grateful to Sony Music Baltics  for assistance in organizing the interview.